Mountainbike Holidays Tirol
Ambititious athletes and leisure cyclists. Freeriders and mountaineers. Whole families who enjoy bike sports. They all meet in the hotels of "Mountain Bike Holidays". And everyone has individual preferences due to different expectations. Not to forget the ladies on bike, whose number is constantly growing and who expect that their wishes not be neglected.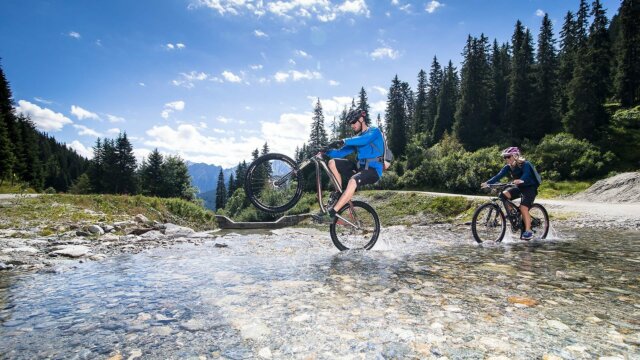 Guided Bike Tours
5x per week Bobby and Robert take 2 ability groups per day on their favourite routes through the mountains. The guides are always helpful and advise you on your planned trips and recommend the best mountain huts to stop for refreshments. All tours are free, minimum number of participants for all tours is 1 person. Highlight: From mid-June to mid-October our guests can use the Isskogel and Königsleiten gondola lifts for free.
Bike guide Bobby
Bobby is certified mountain bike guide and takes you to the best spots and mountain huts. In cooperation with Bike-aktiv Gerlos we have put together a great range of tours. Easy or difficult, mountain or valley – fun and great mood are guaranteed.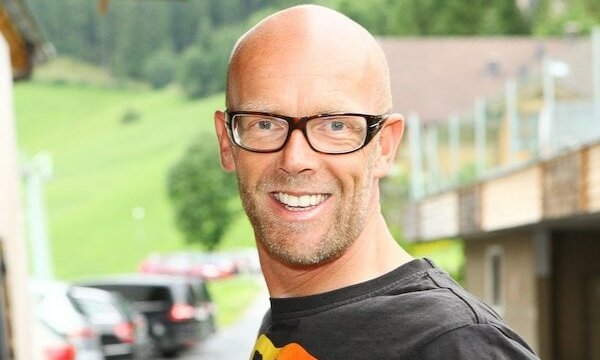 Profile Bobby Roos

Age: will reach the age of 51 in 2019
Weight: carries 80 kg every day
Bike: not yet decided for 2019
Favourite bike tour: panoramic tour, Gerlos – Zell – Gerlos
Favourite food: Pasta, Thai, Curry
Favourite wine: Rosso di Montepulciano, Lenz Moser Blaufränkisch
Music: Soul, Rock, Jazz, Hiphop.
Jobs: Snowboard instructor, high rope course trainer, canyoning guide, ski instructor. Since 1995 boss of the Hotzone School of Snowboarding
Hobbies: Snowboarding, mountain biking, snowboard tours, via ferrata, wind surfing, kite surfing, travelling, cooking, and my dog Rookie.
Bike motto: Don't destroy what you came to enjoy!

Information on guided tours

Individual advice on registration
Equipment & provision tips (waterproof jacket, drinking bottle, helmet, energy bar)
Tour briefing: explanation of tour
Technique tips during the tour
Panoramic highlights and scenic photo stops
Information about surroundings, people, flora, fauna by expert locals
Information about the landscape and geology
Selected stops for refreshments (reserved tables)
Secret tips, hidden trails for experts
Organisation of shuttle service if necessary
Maximum 10 persons per group
No minimum number of participants
Weather information and warnings
First aid kit
Guides are first aid-trained
Emergency number
Repair set and spare parts
The pace of the group is determined by the slowest rider

Dates & weekly programme

Dates

29.05.2019 to 03.11.2019
From 24.06. to 20.09.2019 we offer 5 tours in two ability groups per week.
From 29.05. to 23.06. und from 21.09. to 03.11.2019 we offer 5 tours in one ability group per week.

Levels

Family ride: max. elevation change 400 m, easy downhill rides. (Children from age 8 years, only if accompanied by an adult)
Arena Biker: max. elevation change 700 m , easy single trails, for trained bikers.
Trail surfer: max. elevation change 1000 m, moderately difficult single trails, for trail fans.
Enduro light: short uphill rides, difficult trails, gondola, shuttle & gondola, shuttle & bus
Gipfelstürmer: max. altitude difference 1500 m, easy to moderately difficult trails

Why guided tours?

Secret trails – fun in groups – technique tips – information about nature, culture, mountains – safe with our bike guides in case of breakdown or accident – culinary highlights – no chance to get lost.

Programme 2019:

Montag
Monday
Dienstag
Tuesday
Mittwoch
Wednesday
Donnerstag
Thursday
Freitag
Friday
10:00
Techniktraining 1
Trailsurfer
Trail experience
Family Tour 2
Trailsurfer
Family Tour 1
Teeny Biketour
10:00
Arena Biker
Arena Biker
Enduro light
Arena Biker
Gipfelstürmer
16:00
Techniktraining 2
Mountain Bike Holidays
The experts in the selected and tested hotels, regions and bike centers "Mountain Bike Holidays" have recognized the needs of bikers. They are on tour every day with their guests and know that one single offer does not cover everybody's needs.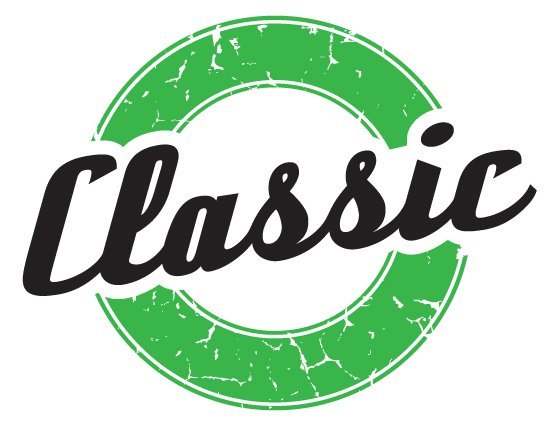 We have been awarded the category "Classic" by Mountain Bike Holidays. The categories Classic, Elite and Pro depend on the total number of tours with certified guides per day and week.