Ski Lessons for Children
Learn how to ski in your family ski holidays
Almi's ski school for children offers skiing lessons tailored to various ability levels for children from 2 years old. Professional ski instructors teach young guests of Hotel Almhof, and there will be plenty of exciting events: children's disco, fantastic ski show performed by the children, spectacular final race with award ceremony.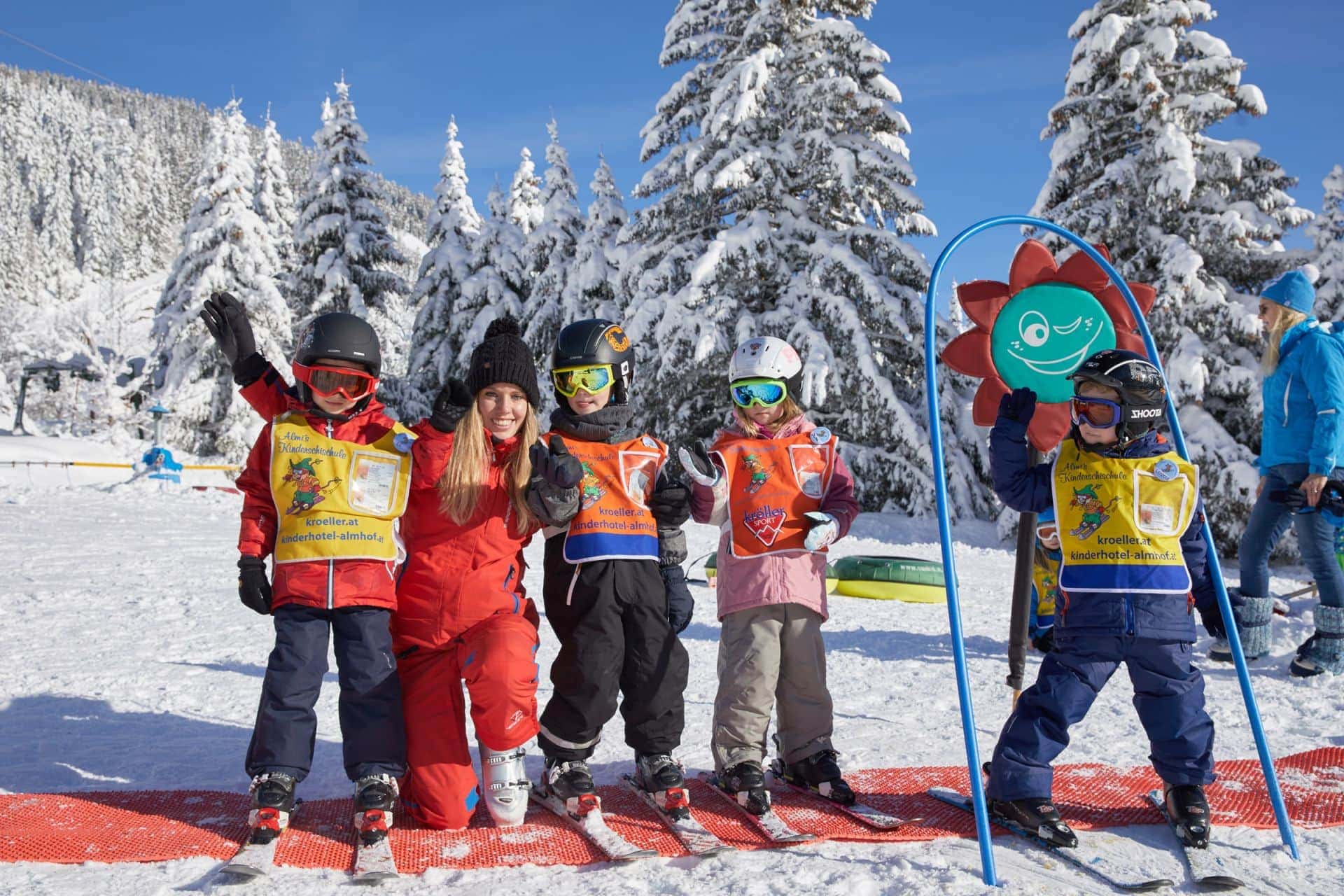 Almi's ski school for children
Professional ski instructors teach aspiring little skiers how to make their first turns. Almi's ski school tends exclusively to children staying at Hotel Almhof. Book online for best rates and availability.
Tuesdays at 17.15: Children's disco in Almi's Kinderland
Tuesdays at 18.00: Fantastic children's ski show at the Almhof piste – children present their skills to their parents
Thursdays at 09.30: Start of the spectacular final race. Training until 9.30. The race takes place directly at the Almhof. Award ceremony at 16.00 at Almi's theatre.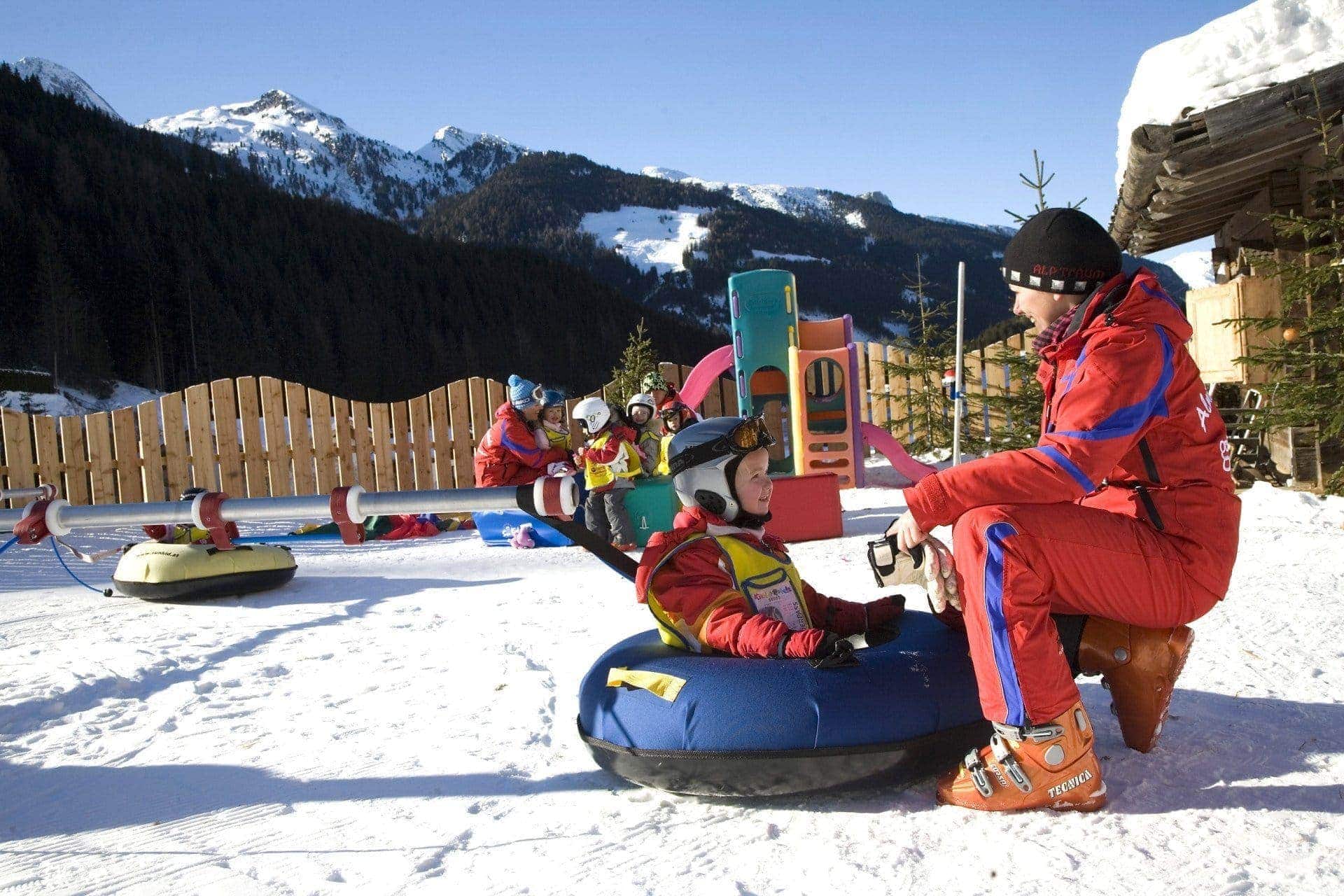 Tiny Tots (2 years)
Maximum two children per group with ski instructor, using a special ski designed for small children (original Almi's mini carving ski) which is included in the course. One unit is 50 minutes, additional units can be booked on demand.
Bambis Club (3 years)
Children learn how to ski in a playful way. Small groups (max. six children) run by qualified ski instructors, directly at the hotel. Fun ski piste with a "magic carpet" (conveyer), moguls, tunnels, etc.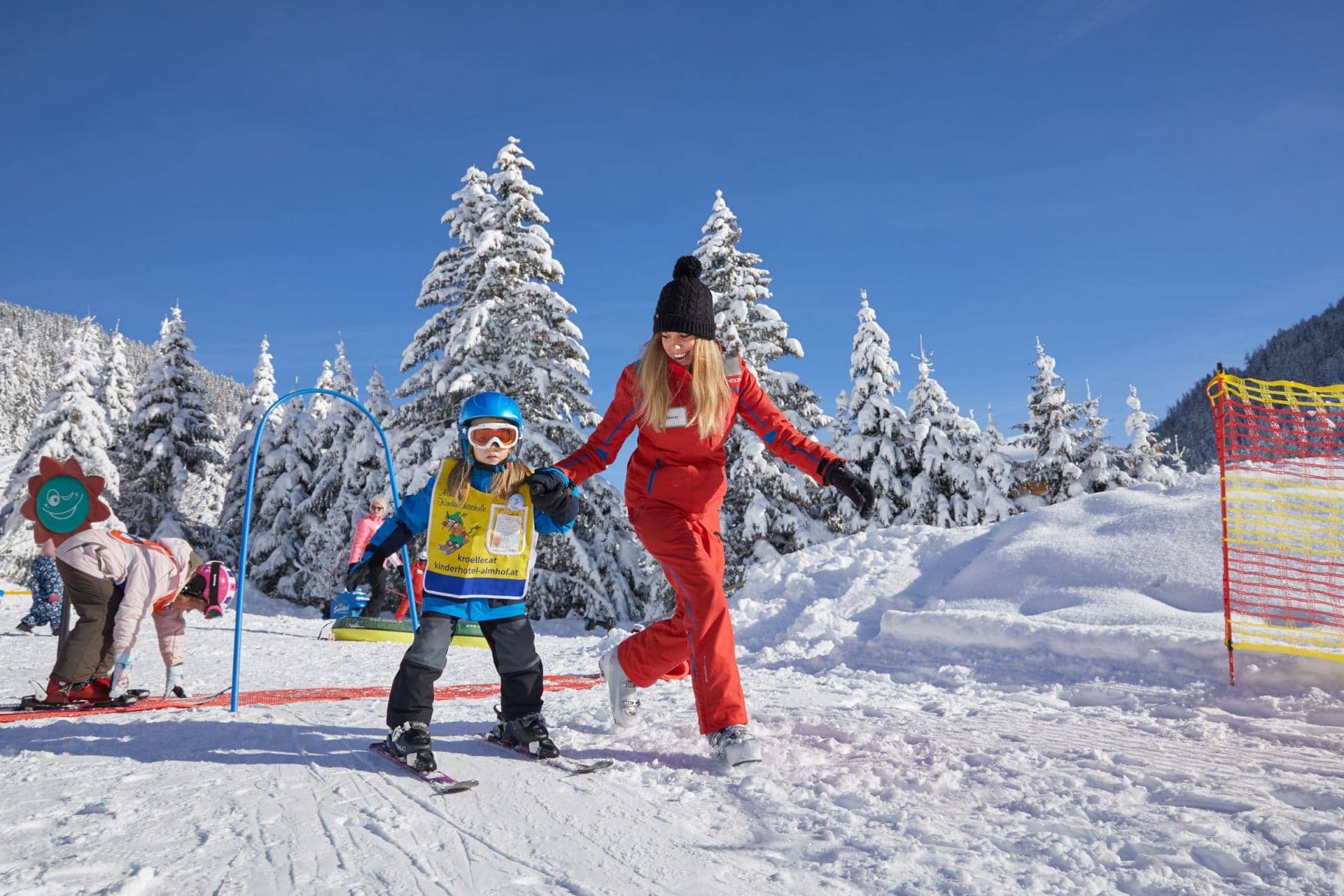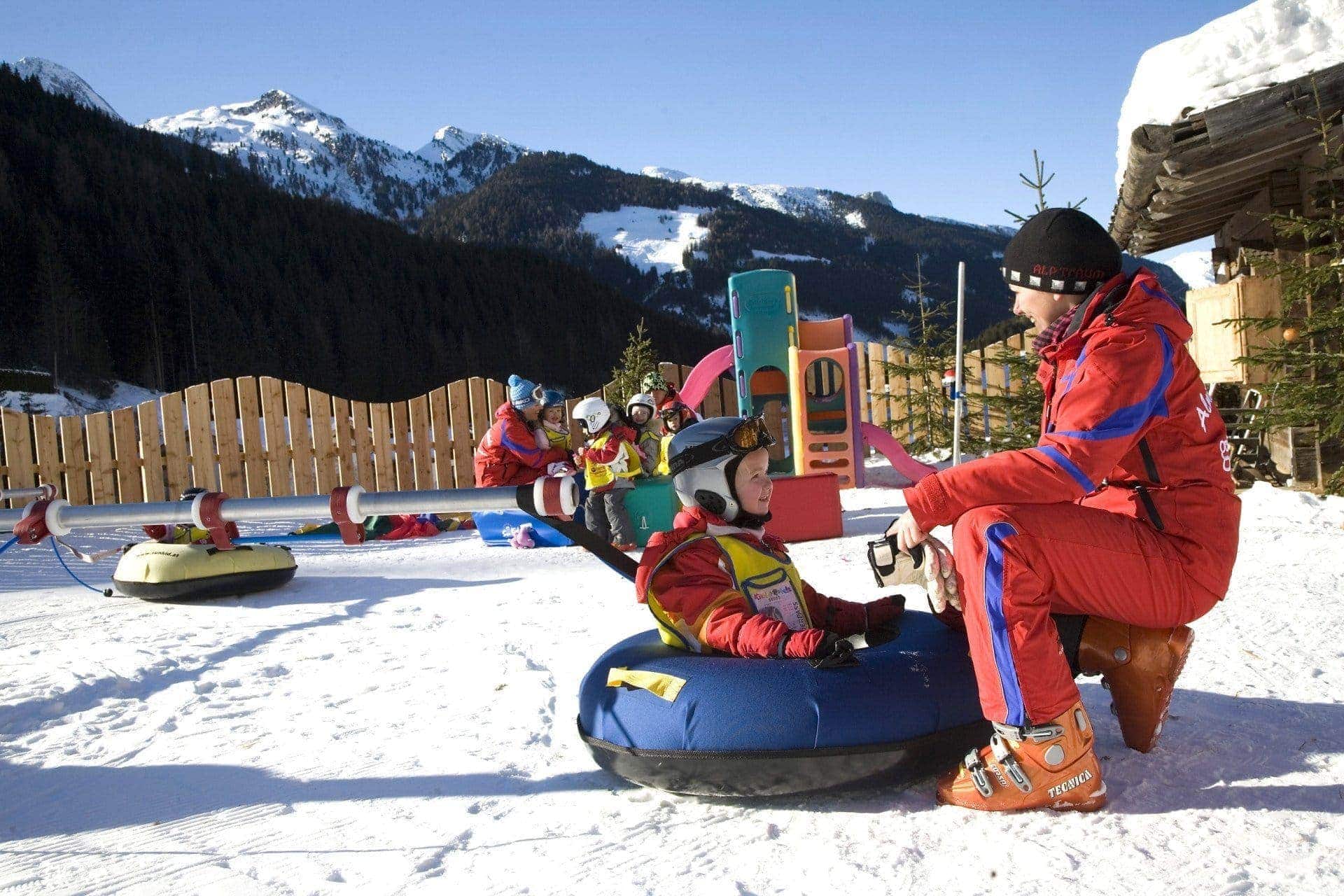 Almi's Kids Club (4-14 years)
In the kid's club the children will be divided into groups according to age and skill level. Professional ski instructor who speak German, Dutch or English teach the children how to ski. Supervised lunch included.
Private Lessons
For an even better learning success and to learn the first turns comfortably, or to improve your skills in deep snow, racing and moguls, we recommend private lessons.
Happy Almi Day: Make the most of your ski day and book a ski instructor for a full day. Pick up from and drop off at the hotel can be arranged.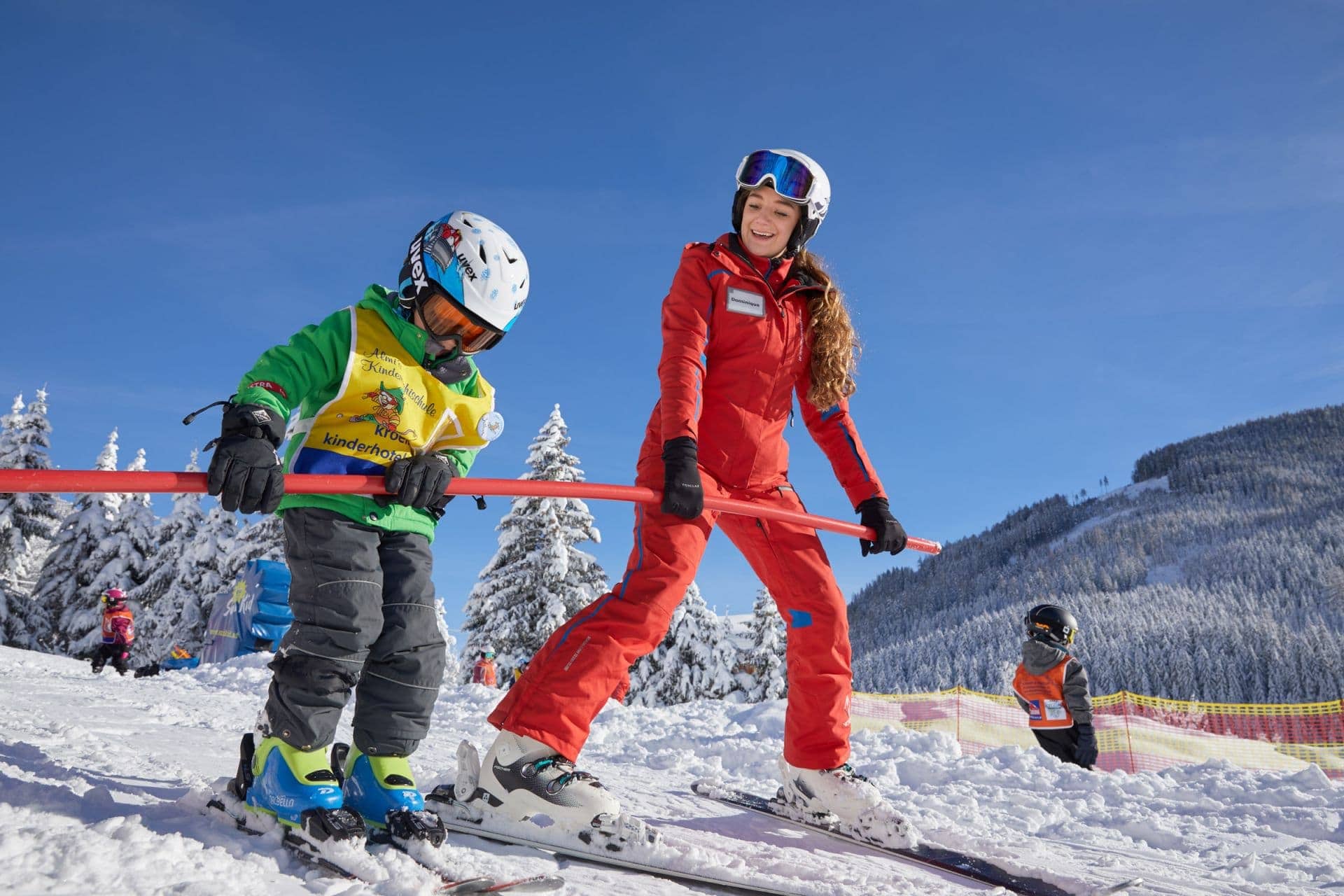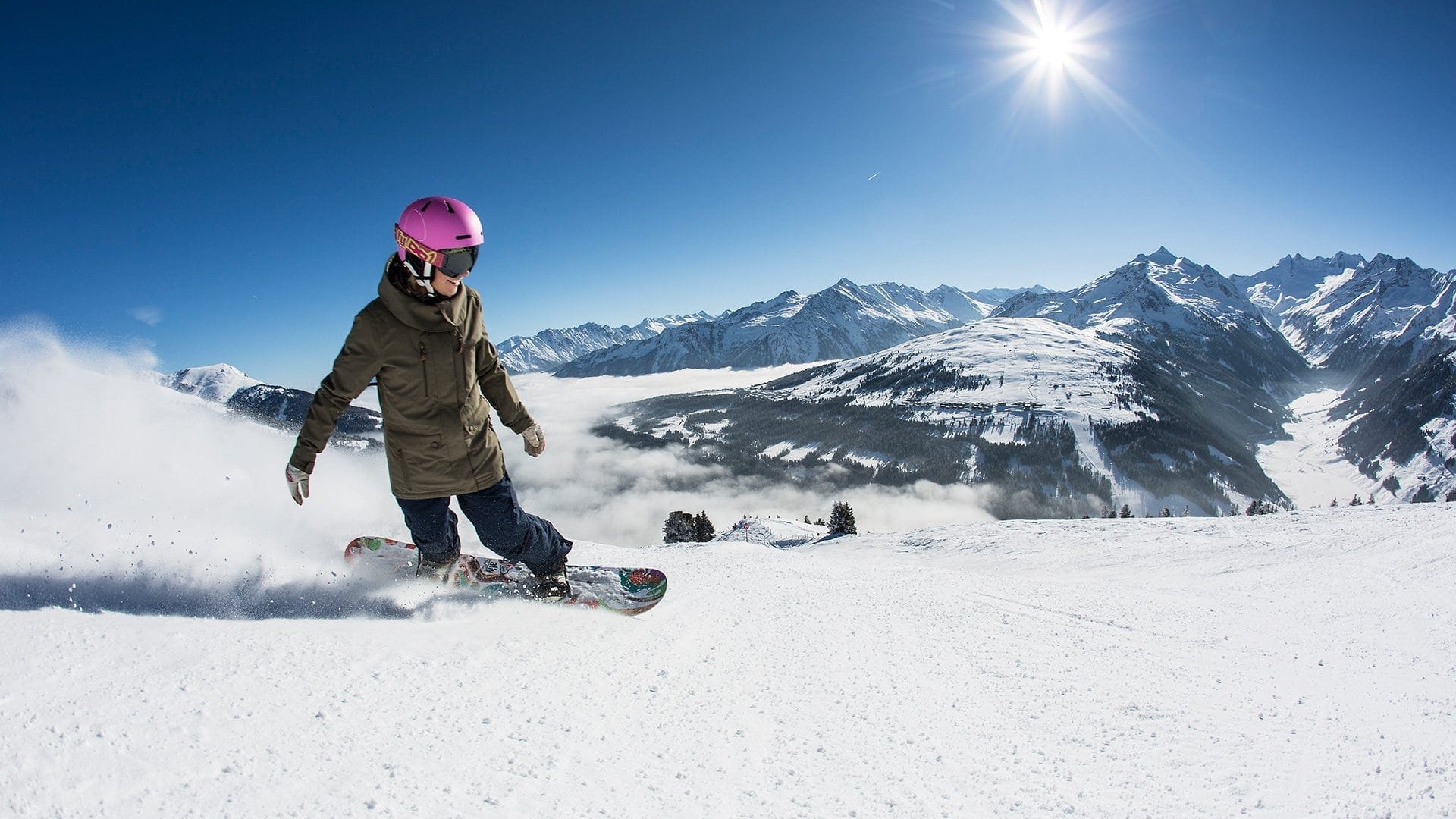 Group Lessons Snowboarding
First lessons on the board, improving your skills, halfpipe or freestyle – at the HOTZONE School of snowboarding we teach you everything.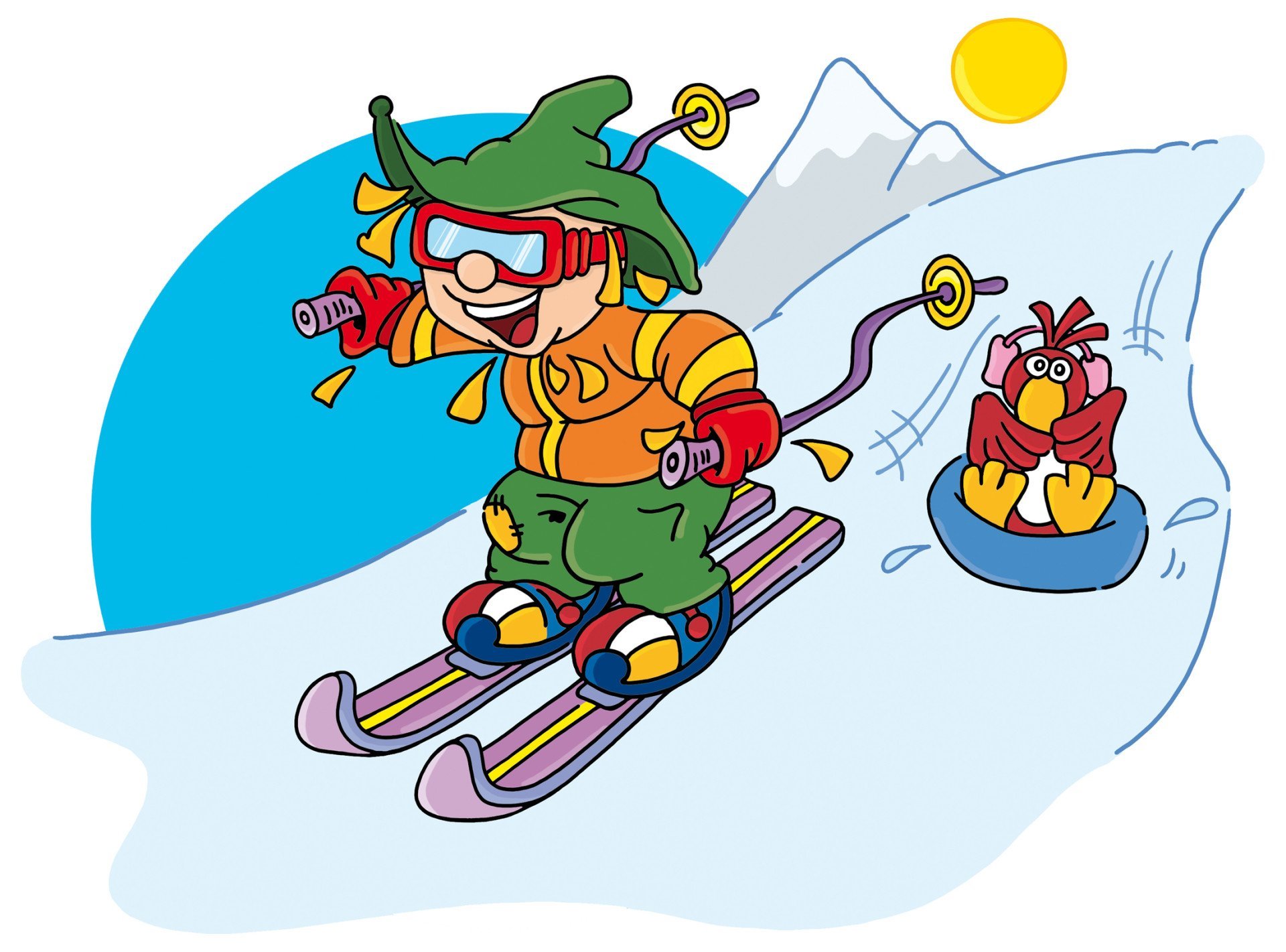 Almi's Equipment Tips
Safety vest (free hire against a deposit)
Helmet (available to hire against fee in the sports shop)
Ski poles: advanced skiers only
Sun protection
Sun glasses with 100% UV protection!
Ski clothing according to weather and temperature
Snow goggles during snowfall