Culinary Delights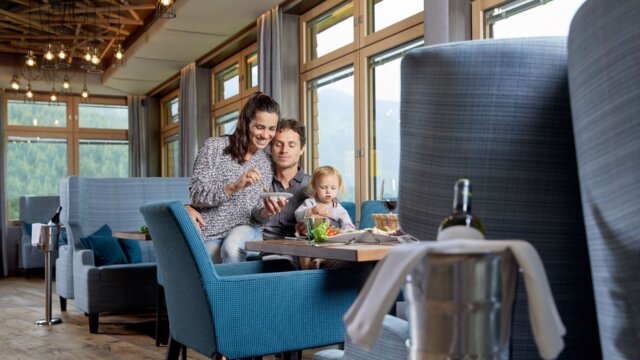 Gourmet Cuisine
Family meals are an excellent way to spend time together and to enjoy one another's company in a relaxed setting. Food should be tasty and diverse while keeping us healthy and fit. The Almhof offers an exquisite and varied cuisine. Fresh, light or hearty – we prepare delicious international and regional dishes and seasonal specialties. We place special emphasis on traditional dishes and most of our ingredients come from the immediate vicinity.
Restaurant Area
Our Almhof restaurant area comprises cosy parlours and restaurants in classic and modern Tirolean style. Large tables offer ample space for families. A variety of dishes are on offer in the spacious buffet arrangement. Watch the chef in the "front cooking" area and order fresh egg dishes and pancakes in the morning.
Service is our success – we will offer even more service: In addition to main dishes and desserts we also serve the starters to your table. All dishes are lovingly arranged, a feast for the eyes and for the palate. Our extended service allows you to enjoy more quality time as a family.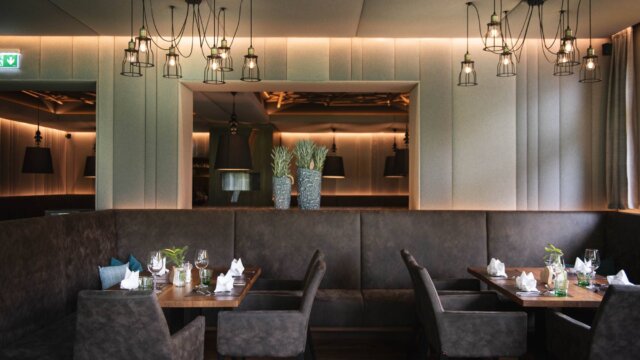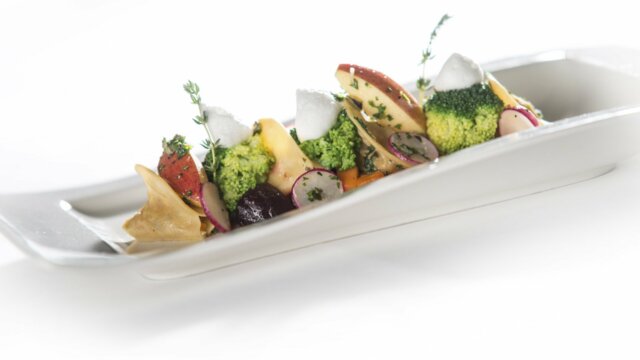 "Gruene Haube" Natural Cooking
As an option, we offer menus that are made from natural ingredients. Organic whole grain cereals, vegetables and fruit mostly from controlled biological cultivation and where possible regional and seasonal. Meat comes from biological livestock, fish from local waters. No use of flavours, flavour enhancers or preservatives. We guarantee the highest quality standards and by this we introduce healthy cooking to our "little guests". We also offer menus for guests with allergies and food intolerances. We are controlled by the BIO AUSTRIA GUARANTEE.
Excellent Wines
A selection of fine wines can be found in the "walk-in wine cabinet". Trendy by the look and stored in perfect conditions, national and international red wines and white wines wait to be tasted. Our guests can choose from 150 different wines. There is a weekly wine tasting with our sommelier Christine – an absolute highlight which wine lovers should not miss!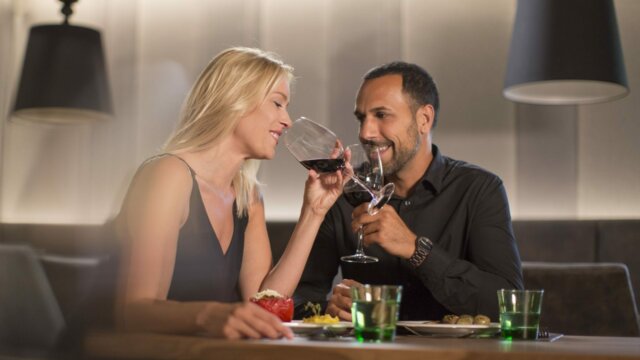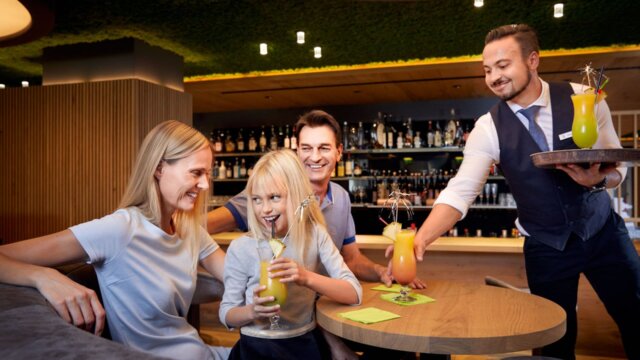 Almhof Bar
Enjoy pleasurable evenings in our bar where we offer an international range of beverages: numerous high-quality rums, whiskys, grappas, gins, vodkas and tequilas; a large selection of cocktails as well as an assortment of classy "schnaps" from Austria.
Almhof All Inclusive Gourmet Board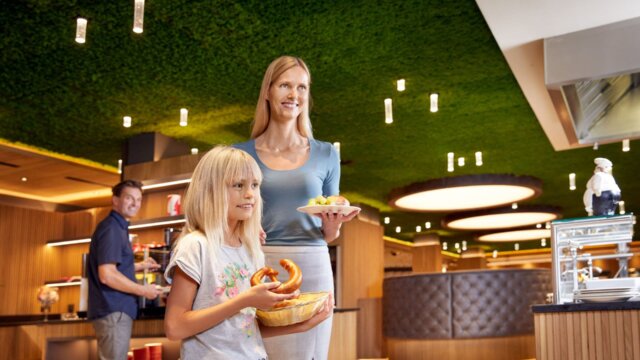 Breakfast
Good morning coffee or tea is available from 6.30
Rich breakfast buffet from 7.30 – 10.30 
Freshly squeezed orange juice, natural fruit juices, honey selection with comb honey, many regional delicacies, warm cereals, fine coffees and first-class tea selection from Ronnefeldt. Egg dishes in all variations, as well as waffles and pancakes freshly prepared at the front cooking area.
Lunch & snack buffet
Lunch buffet from 12.00 – 13.30 salad bar, soup, roasted meat from the grill, pasta bar, a dish from the natural cuisine
Snack to take with you for hiking in spring, summer and autumn
Lunch at Seppi's am Isskogel in the skiing region Zillertal Arena, Isskogel lift (winter only)
Salad bar, fresh and rich in vitamins from 12.00 – 17.00
Home-made cakes & hearty snacks from the buffet from 14.00 – 17.00
Juices, tea bar, sweets and fruit in the "WellNestl".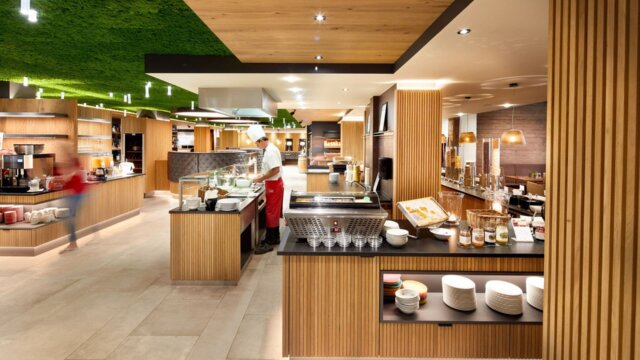 Gourmet dinner
Combination of served dishes and buffet with fresh salads, hearty starters, soups. Several main courses to choose from, delicious desserts or and/or ice cream, large selection of cheeses and chutneys.
All non-alcoholic drinks from the buffet like juices, coffee, tea, cocoa are free.
Large baby buffet with products from Hipp all day.
Small tidbits from the buffet are available almost all day.