Hotel with water slides, indoor & outdoor pools and more…
Splashing Water Fun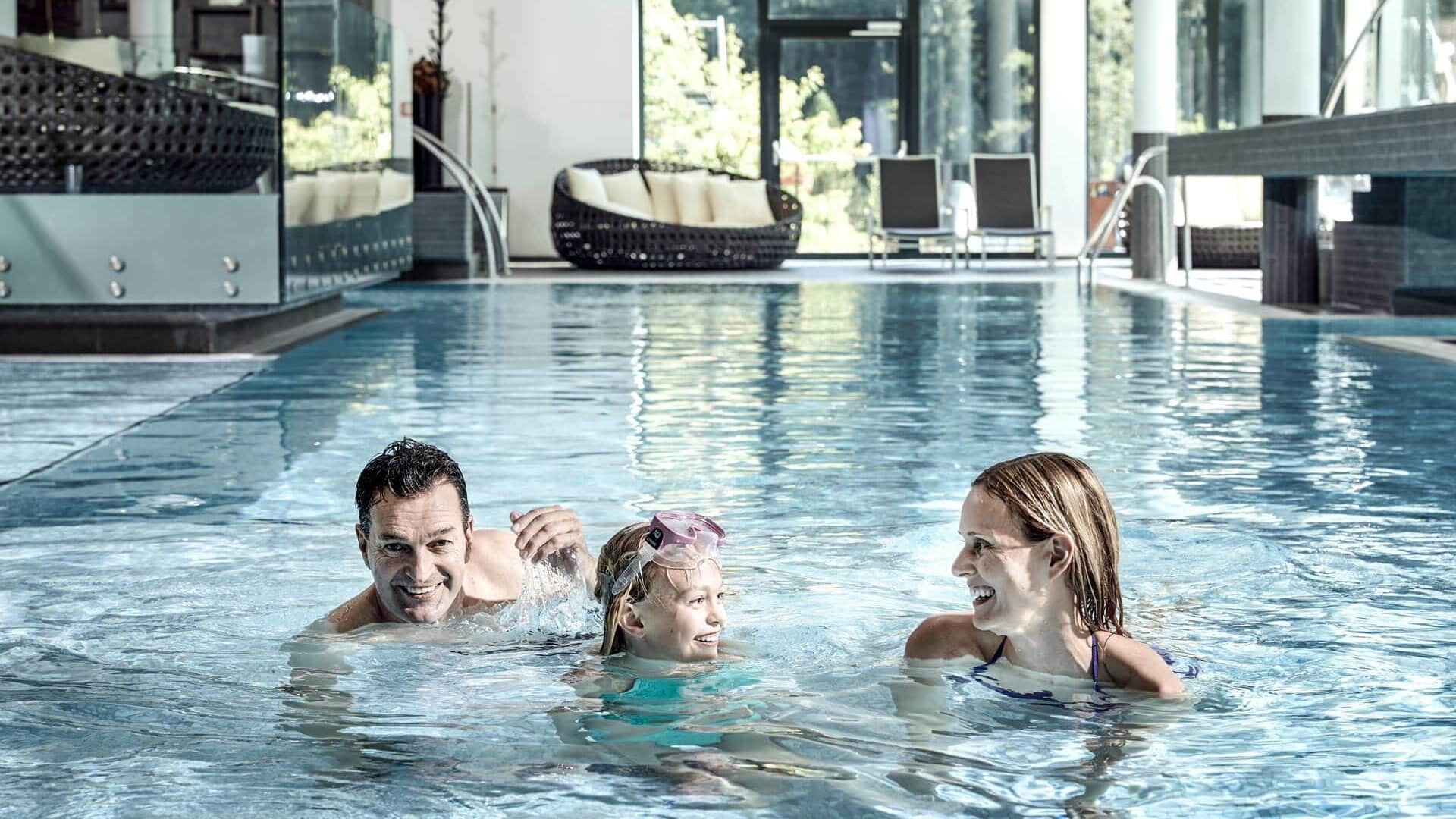 Every child loves making a good splash, and what could be better than having some water fun in your holidays? Escape your busy everyday routine and spend quality time as a family in the Almhof Water World. There's no better way to enjoy family holidays!
"Look at life with the eyes of a child."

Henry Matisse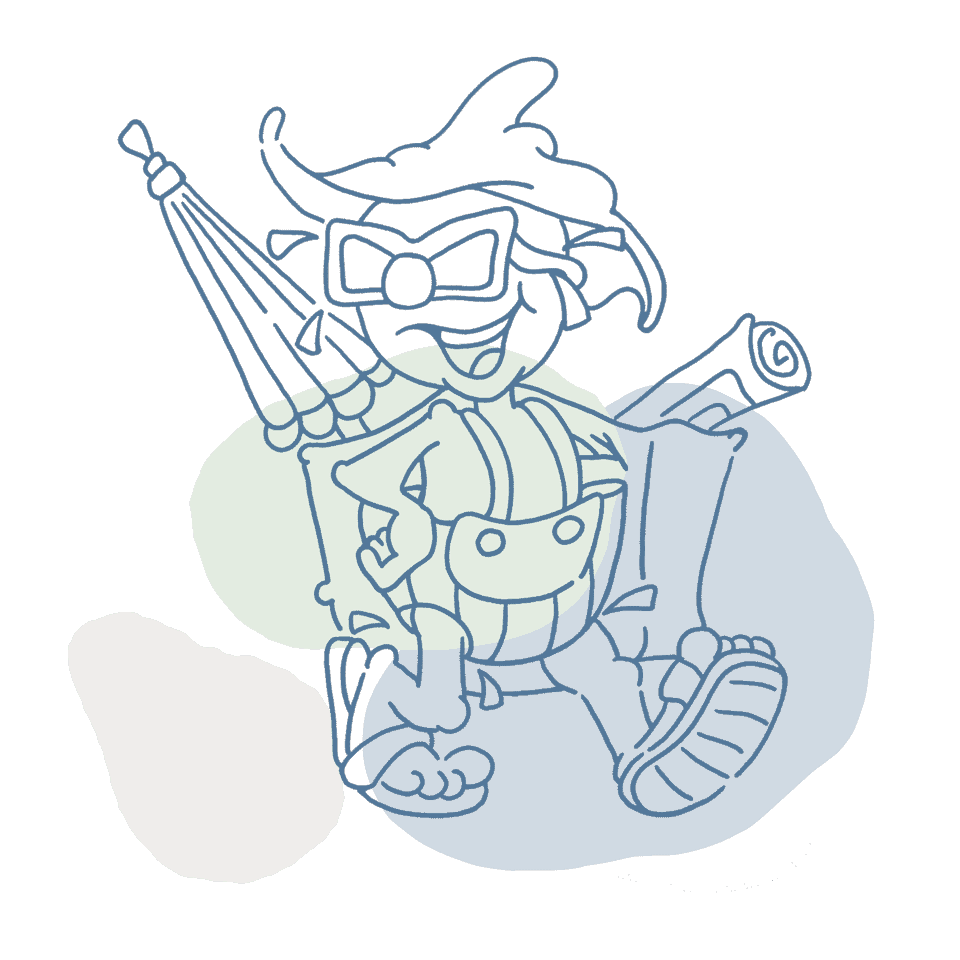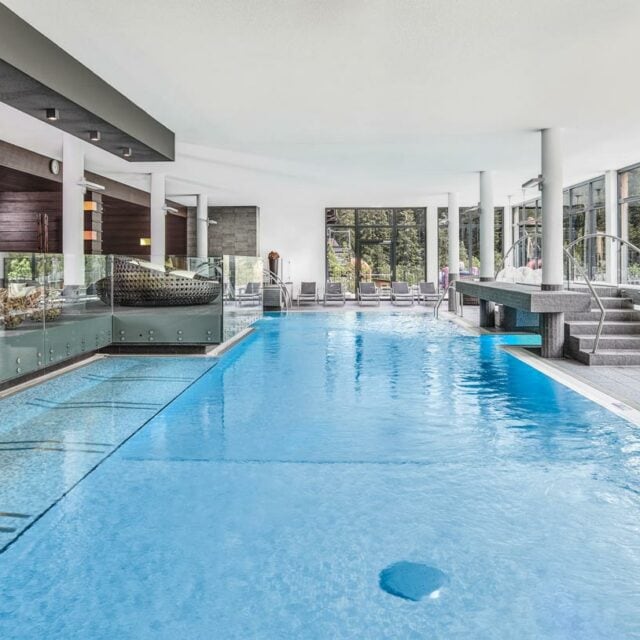 Panorama Indoor Pool
With hydromassage loungers, non-swimmer area, water temperature 32°C, water depth 1.38 metres, connection to the outdoor pool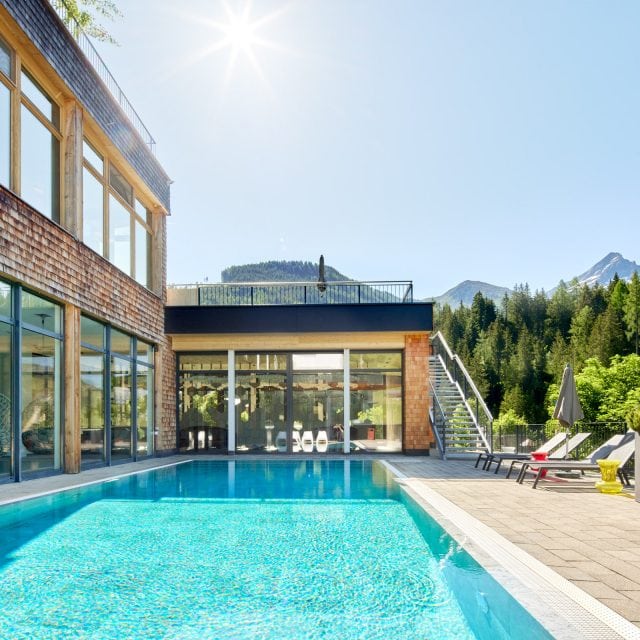 Outdoor Pool
Connection to the indoor pool, open-air water fun in all seasons, 30°C water temperature in the summer months, 32°C water temperature in the winter months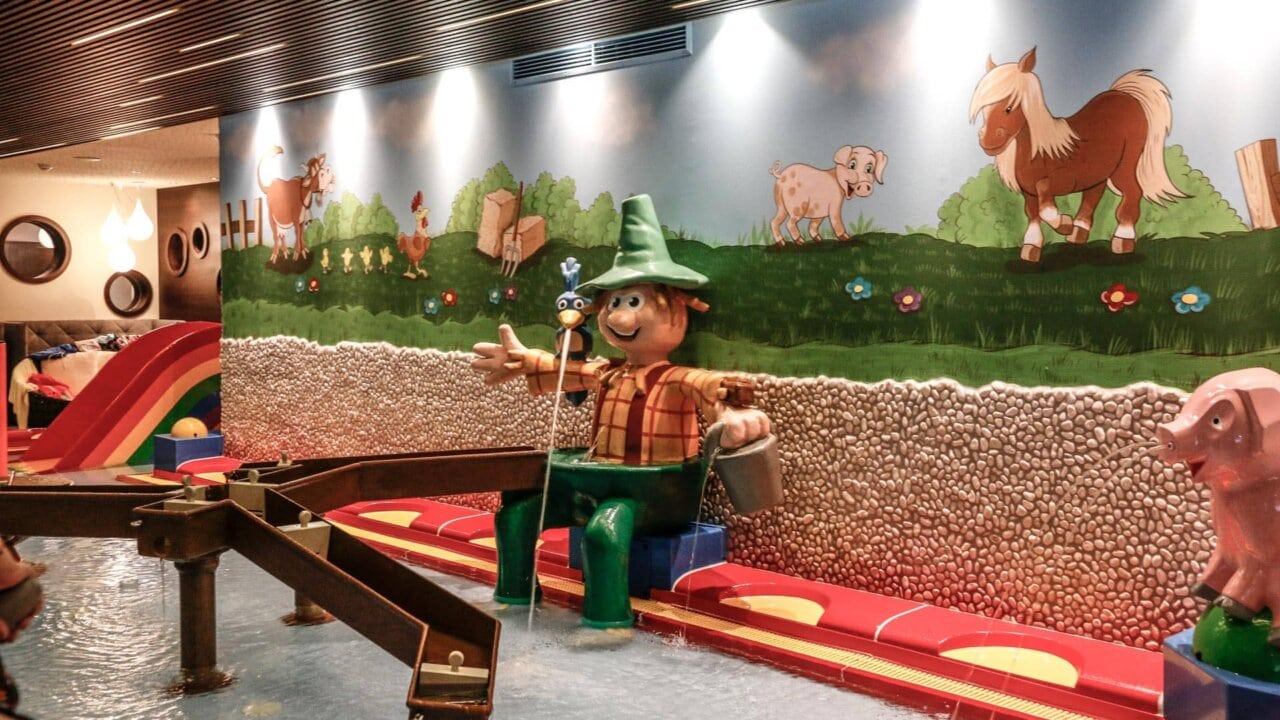 A Journey of Discovery for Small Children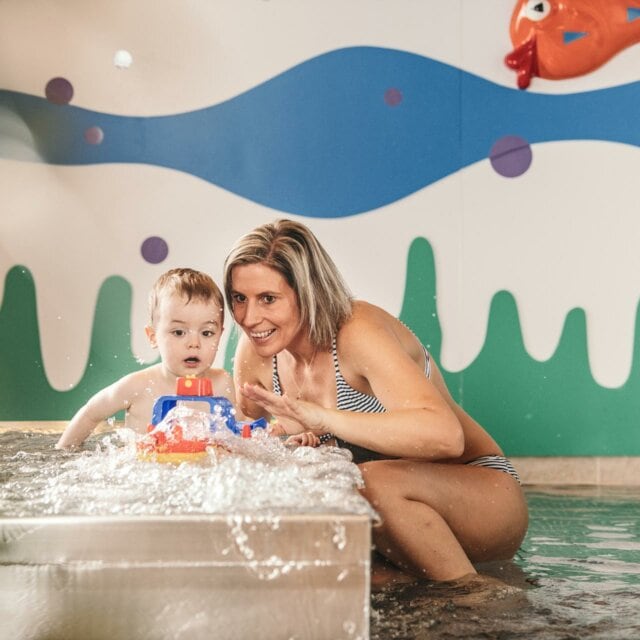 Baby Whirlpool
The first ever baby whirlpool at a hotel provides babies with a completely new world of relaxation. You will be amazed how the calming bubbles and gentle massage promote deep relaxation and well-being. Water temperature: 34°C.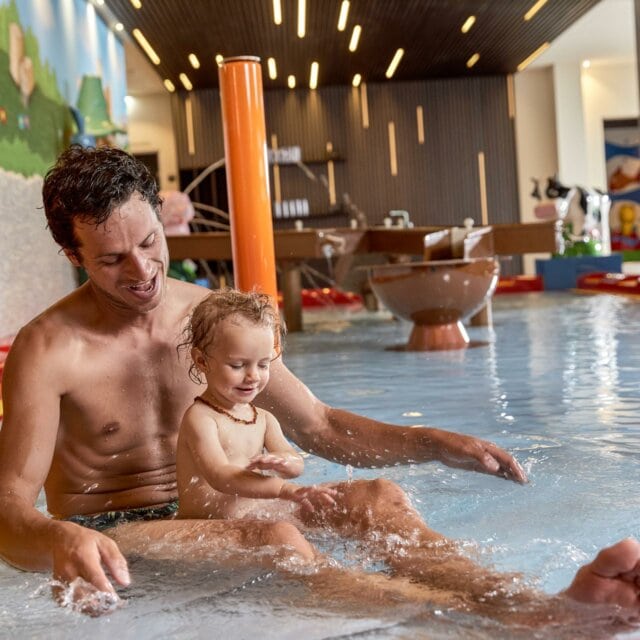 Children's Indoor Pool
Almi awaits our very young guests with fun play figures and toys. A waterway and the small slide provide adventurous splashing fun. What's most exciting: When will the water mushroom start? Water depth: 20 cm. Water temperature: 34°C.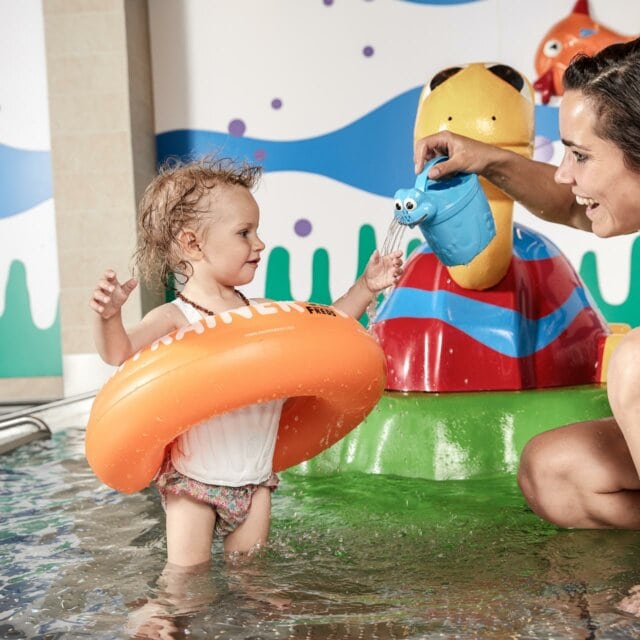 Toddler & Babies Pool
A colourful baby slide guarantees water fun for tiny tots. The friendly giant turtle smiles at the young water enthusiasts, it can be climbed and is a fun buddy while the fabulous toys are explored in the warm water. Water temperature: 34°C.
"Children learn as they play. Most importantly, in play children learn how to learn."

Fred O. Donaldson
We Love Water Slides!
Ever went down a water slide to do your children a favour, and once you reached the bottom, you were laughing happily from all the adrenaline running through your body? There's no better way to have fun and you'll want to repeat the ride over and over…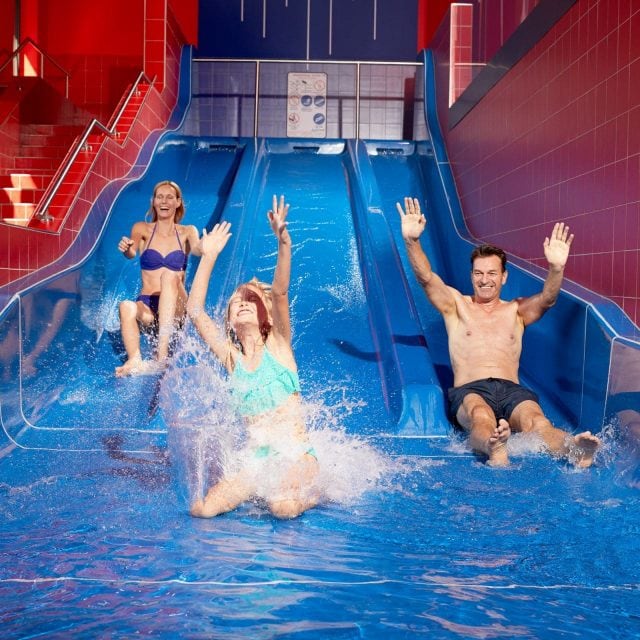 Fun for Small and Large Guests
on our FeRRRari water slide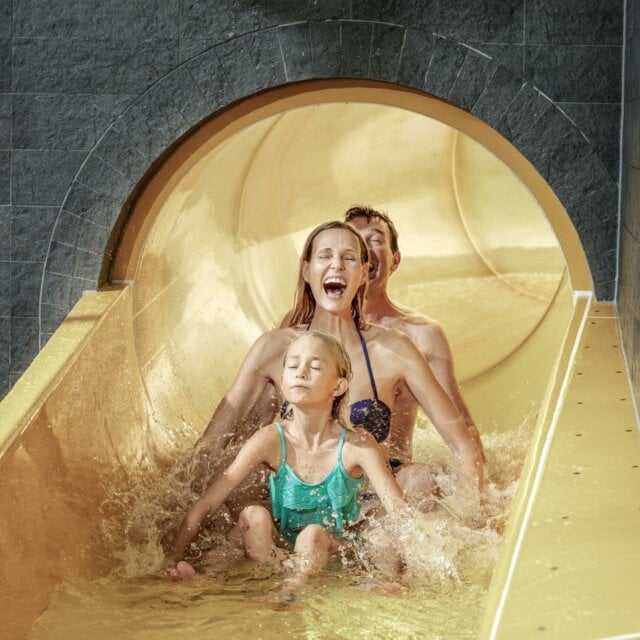 More Fun for Thrill Seekers
110 metre giant water slide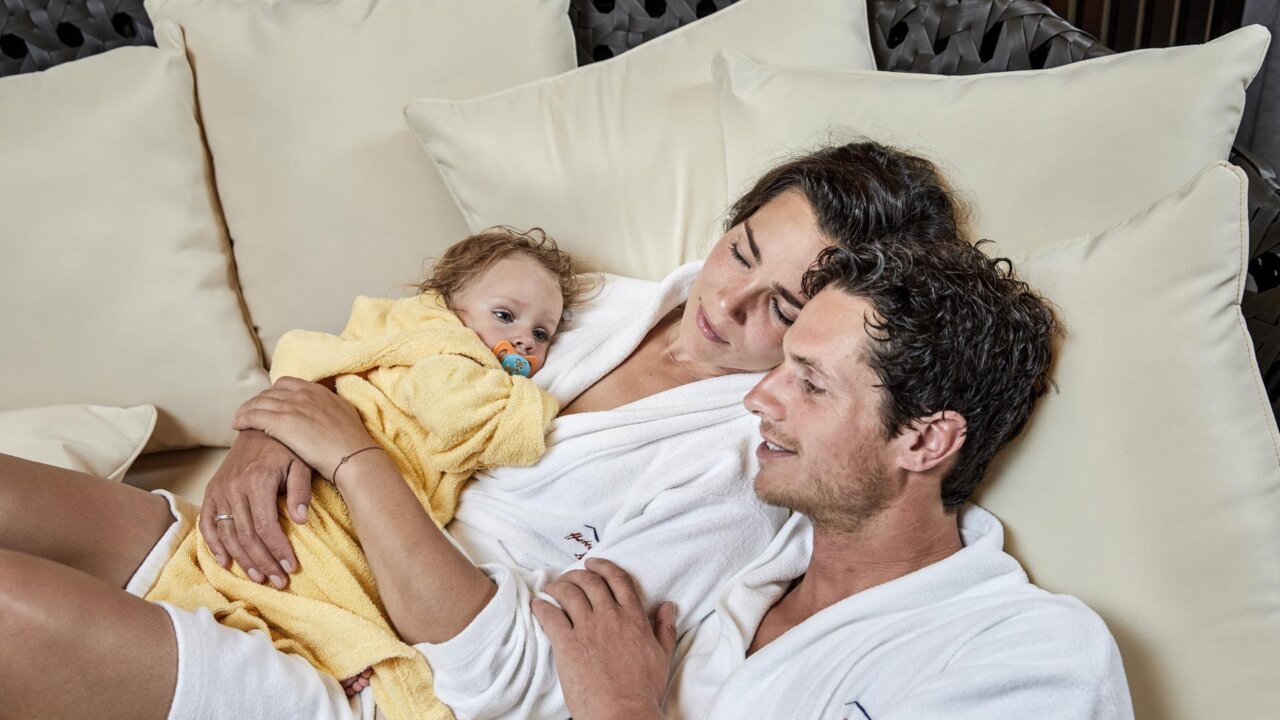 Time to relax
Panorama Relaxing Zone
Catch your breath, switch off and unwind in our new panorama relaxing zone adjacent to our indoor pool. Enjoy the quiet and peaceful atmosphere and recharge your batteries.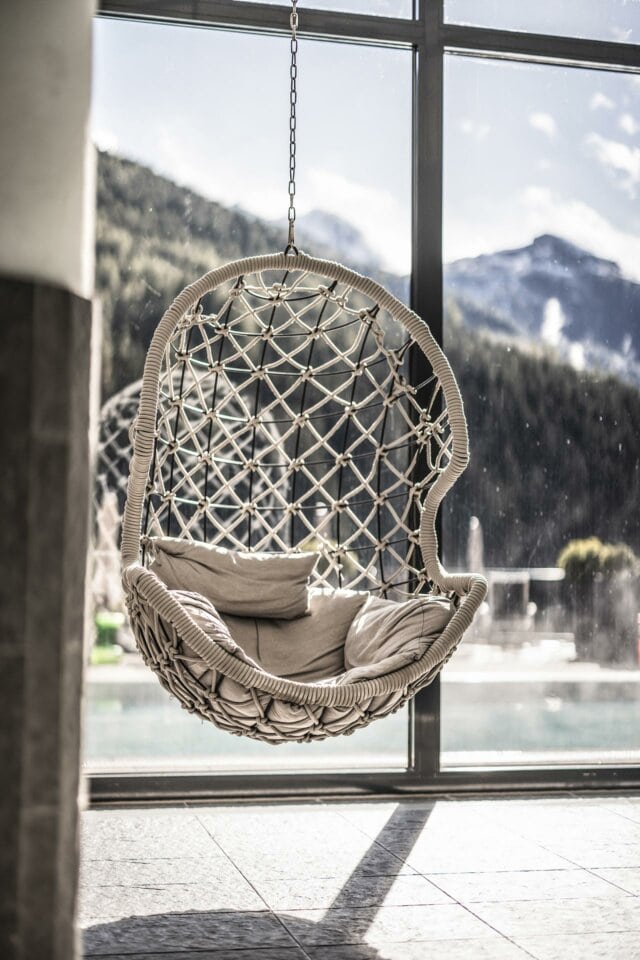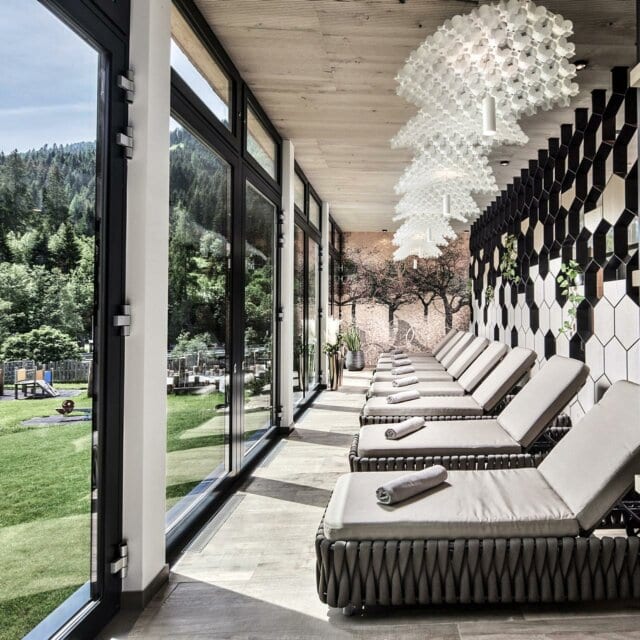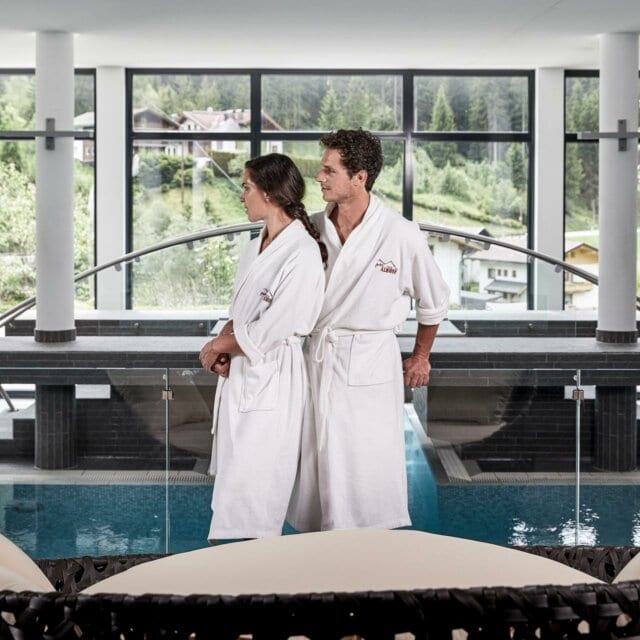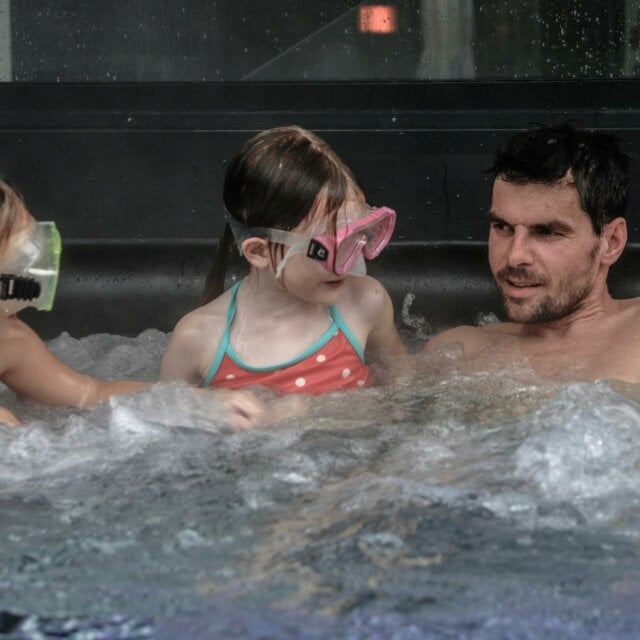 Family Whirlpool
Enjoy some family water fun and soak in the panoramic views in our family whirlpool. The 35°C warm water gently caresses your body and helps you relax. There is no age recommendation for this feeling of well-being, so you can all enjoy the pool together.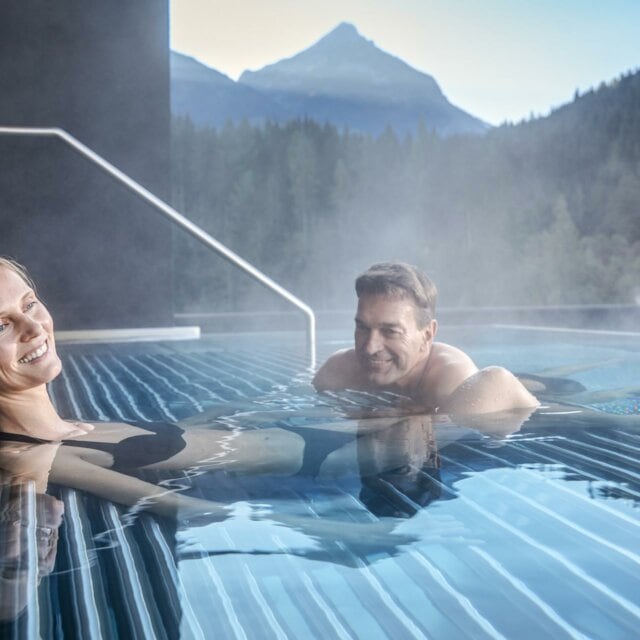 Rooftop Whirlpool
Our rooftop whirlpool is located at the top of the Wellness Tower which is reserved for adults only. Enjoy some well-deserved me-time in the unique atmosphere while we take care of your children.