Family & Wellness Holidays in Tirol
Holidays with added value. A very special place for up to 63 families. Loads of space, feeling safe and secure, connecting with nature, spending quality time as a family. These features make the Almhof Family Resort & SPA in Gerlos a dream destination for ALL generations. What to expect? Attention to detail, a very dedicated team, and a huge range of activities and entertainment for children, teenagers and parents.
"We make little and grown-up guests happy"
Family Kammerlander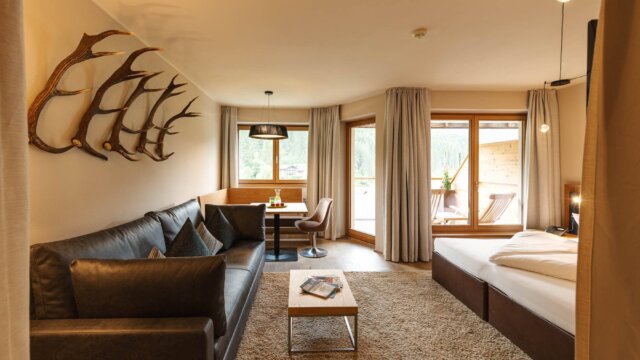 The family hotel with Alpine lifestyle
Awarded with 5 smileys and 4-star superior. Full day childcare for babies and children of all ages. 84 hours, 7 days a week with an all-round programme.
2.500m² Wellness for children and parents
Our highlight: indoor swimming pool with connection to the outdoor pool and a 110-metre giant water slide.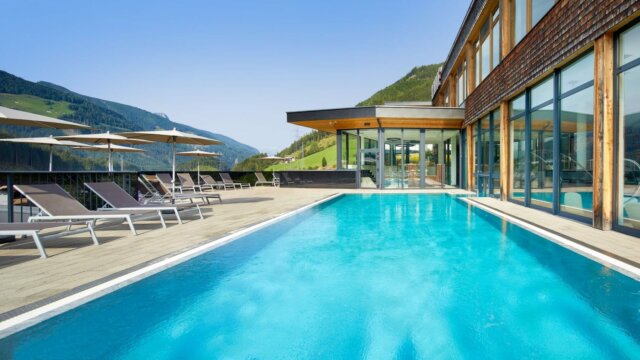 Almhof Highlights
Why is the Almhof Family Resort & SPA the best choice for your family holidays?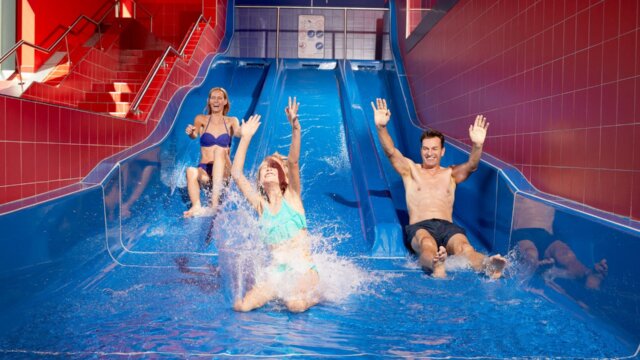 Our philosophy to spoil our small and large guests with heartfelt personal service gets even more value now, we are looking forward to welcoming you again. To provide a safe and healthy environment for our guests we have developed measures that comply to the state's regulations and guidelines. Please remember that you are responsible for your own safety and adhering to these guidelines will protect yourself and others. Click the link below to read more.