Bike School for Kids
We offer various courses for aspiring little mountain bikers divided into several age groups. Our qualified coaches share valuable tips on technique and basic skills. The bike school for kids at the Almhof Family Resort includes the following: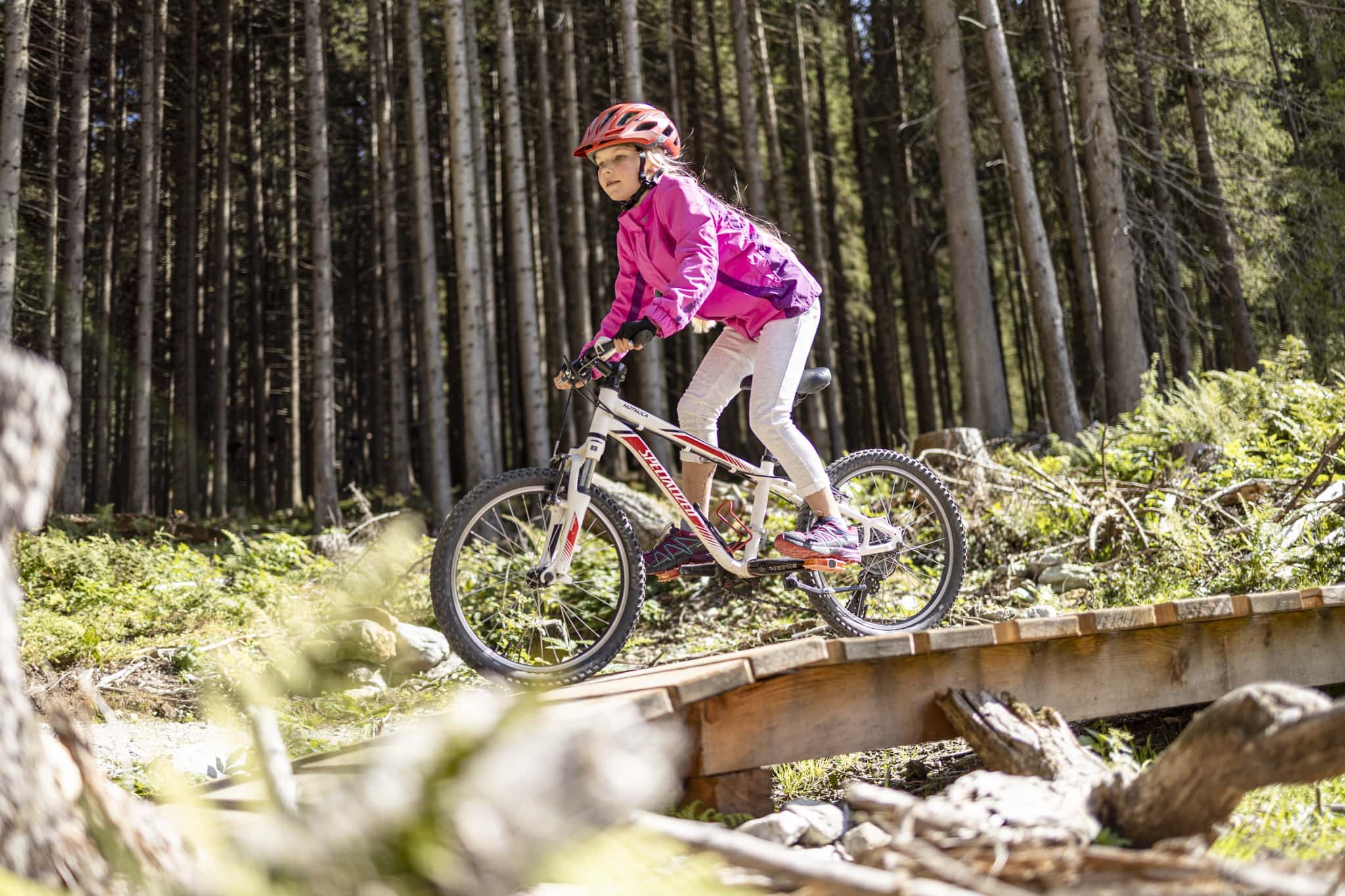 Services
Courses are run by certified bike coaches
Pump track directly at the hotel
Exercise terrain and/or pump track near the forest playground. Accompanied transfer for small children will be provided.
Varied course offer encompassing min. 3 different courses which are aimed at small children, youngsters, and teenagers. Courses are available for children aged 4 years and over.
Courses are offered on 3 days per week, ca. 2 hours per day.
Ca. 500m2 practice terrain, including pump track, exercise course with 10 obstacles and exercise terrain.
Courses will be in small groups (max. 6 people per bike coach)
Bicycles and protective equipment rental against fee.
Bicycles by Woom available in sizes 14 inches, 16 inches, 20 inches, 24 inches and 26 inches.
Almhof pump track
Our new pump track is situated directly at the hotel! Pump training is the perfect training for riding in the terrain. Suitable for mountain bikes and all roller sports. Great fun for all ages and abilities!