Bambini: Babies and toddlers 3 months to 3 years
With a fully staffed creche for children over three months that's free during your stay, indoor water paradise featuring a toddler-and-babies-pool and a baby whirlpool, cosy lounges and many all-inclusive services the Almhof Family Resort & SPA is the perfect choice for families with small children.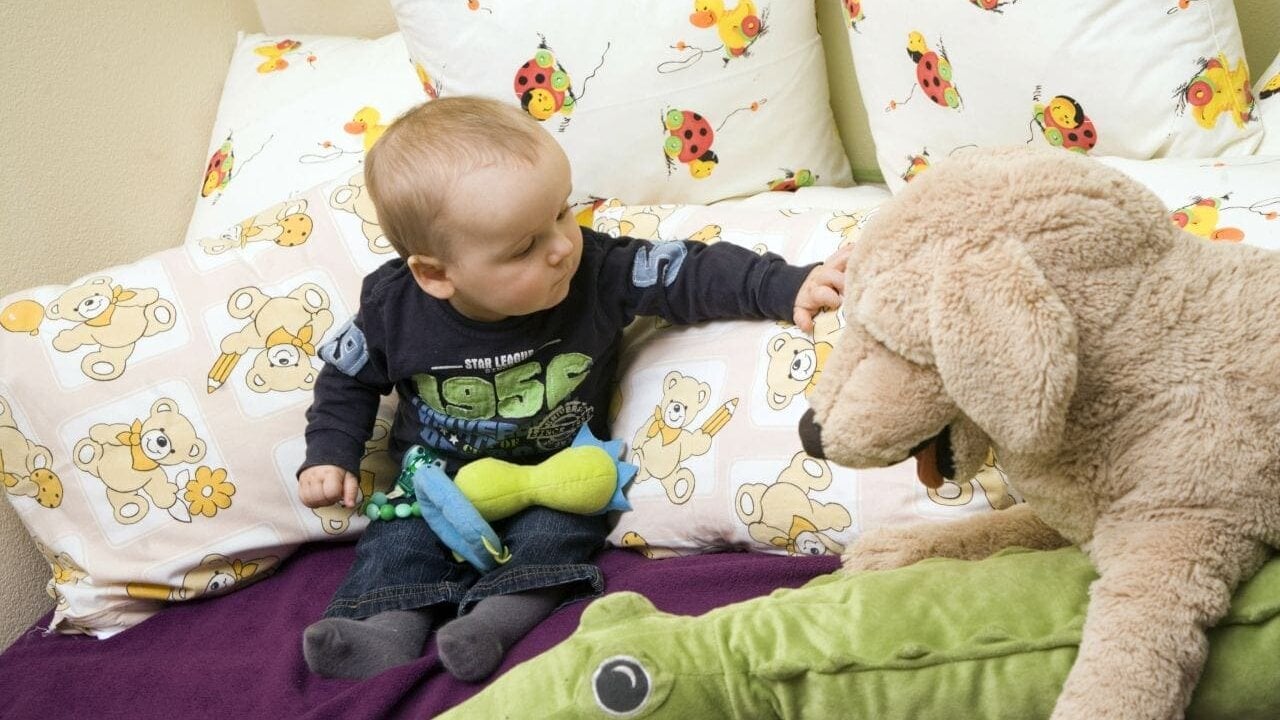 Childcare for babies and toddlers
Babies and toddlers from age 3 months to 3 years are welcome to join Almi's bambini club, which is open Sunday to Friday 8.30 (winter) and 9.00 (summer) to 21.00.
More information

On arrival you will receive an information sheet which helps our childcarers to make your little ones as comfortable as possible. We ask you to bring all personal belongings to the bambini club, such as the cuddly toy to sleep, the dummy, the comforter, etc. so that the babies can feel better at home with us. Initially it is very important that you stay a little with your child to facilitate the adaptation phase. There are wipers and diapers in various sizes, an abundant selection of Hipp baby food and pushchairs for loan. If your baby or toddler needs anything else we ask you to bring it with you.
Toddler-and-babies-pool and whirlpool
Featuring Almi and cheerful play figures
Baby slide
Giant turtle
Toddler-and-babies-pool
Baby whirlpool
Cosy relaxation nooks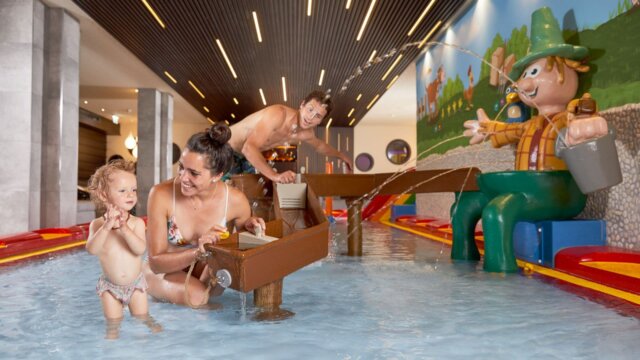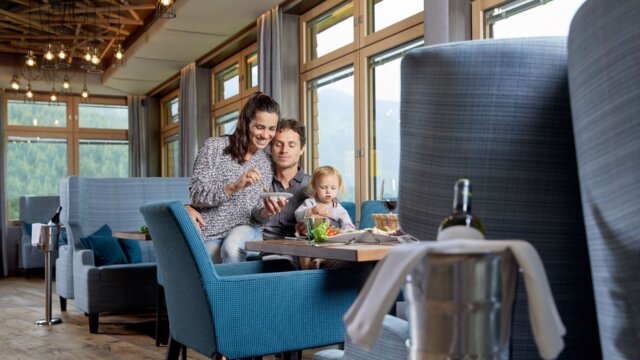 Inclusive services
Almhof all inclusive gourmet board 
Free soft drinks from the buffet
Large baby buffet with products from Hipp all day
Free during your stay: pushchairs, prams, baby back carriers, kettles, baby bathtubs, bottle warmers, children's toilet seat, baby potties, changing mats, nappy bins, high chairs, cribs, baby bibs
Overview programme highlights

Bambinis
0-2 Jahre
Minis
3-6 Jahre
Maxis
7-9 Jahre
Teenies
10-16 Jahre
Familien
0-99 Jahre
Täglich spazieren oder spielen an der frischen Luft
Skikurse
Skikurse
Skikurse
Lagerfeuer mit Würstchen grillen, Kinderpunsch und Glühwein
altersgerechte Nahrung
Kinderschminken
Pool Party
Lego Education
Ski Show
Schlafmöglichkeiten mit Frischluftzufuhr
Duplo Spielespaß
Grüne Haube-Kochwerkstatt
Bowling
Kindershow im Theater
Eine kleine Überraschung für Mama und Papa bei der Abreise
Almis Backwerkstatt
Cocktail Party
Rodeln an der Skipiste am Hotel
Bilderbuch-Präsentationen mit Kakao und Punsch
(in der Vorweihnachtszeit)
Kindershow
Lego Education
Grüne Haube-Kochwerkstatt
Laternenwanderung (November und Dezember
Kinderdisco
Kindershow
Kindershow
Ski Show (in den Ferienzeiten)
Ski Show (in den Ferienzeiten)
Ski Show (in den Ferienzeiten)