Splashing Water Fun
Enjoy unlimited swimming and bathing fun for children and adults! Our absolute highlights are the indoor swimming pool with connection to the outdoor pool, the children's indoor play pool, the toddler-and-babies pool and baby whirlpool, the large family open-air whirlpool, our 110-metre giant tube water slide and the "FeRRRari water slide".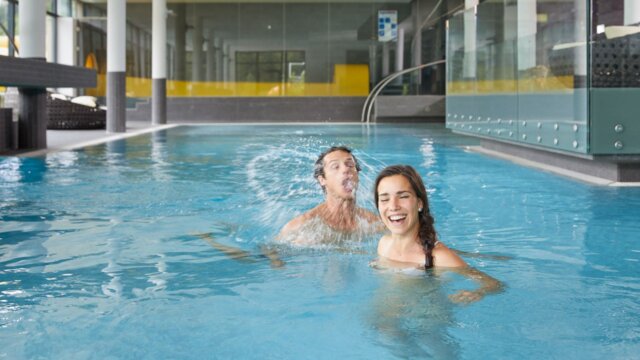 Indoor swimming pool
Hydromassage loungers
Non-swimmer area
Connection to the outdoor pool
Water temperature 32°C, water depth 1.38m
Outdoor pool
Connection to indoor pool
Year-round open air swimming fun
30°C water temperature in summer
32°C water temperature in winter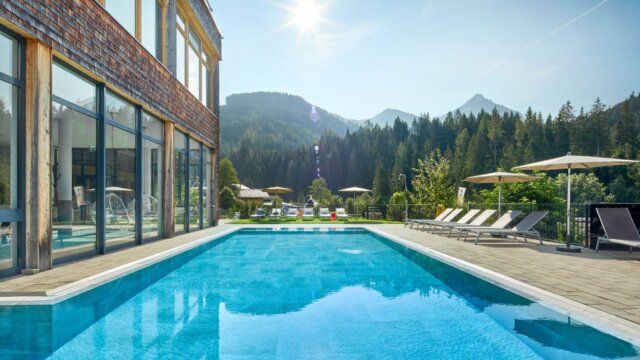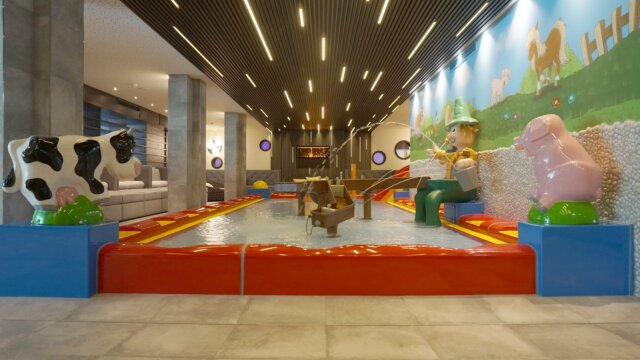 Children's indoor pool
Featuring Almi and cheerful play figures
Small water slide and water path
Surprise mushroom water sprayer
Numerous toys
Water temperature 35°C, water depth 20 cm
Toddler-and-babies pool
Baby slide
Giant turtle
Cheerful toys
Water temperature approx. 35°C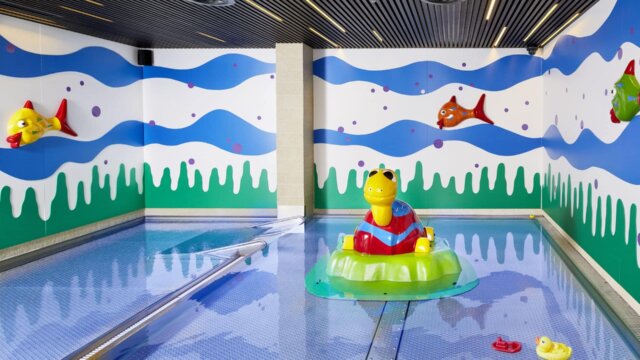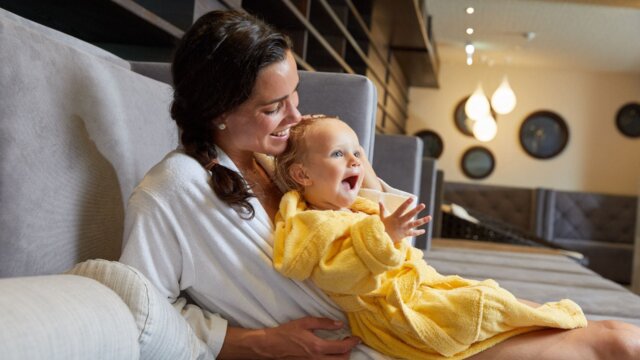 Relaxation area
Cosy relaxation area in the indoor pool for the whole family.
Panoramic relaxation room
NEW in May 2020: The new panoramic relaxation room adjacent to the indoor pool.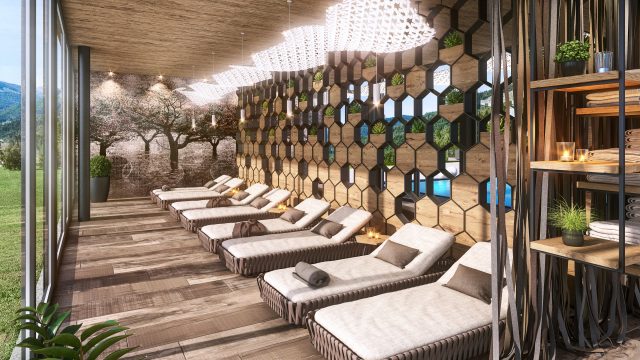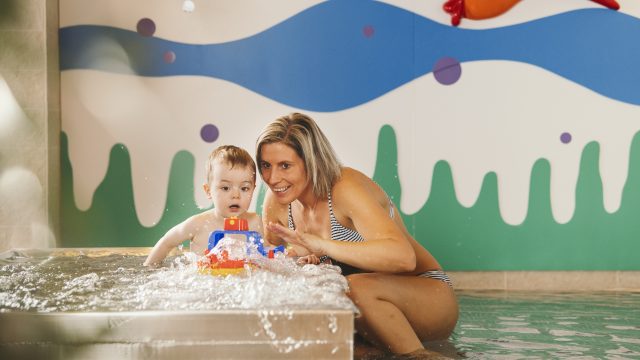 Baby whirlpool
Our unique indoor whirlpool for babies and toddlers only!
Family open-air whirlpool
Our whirlpool for the whole family!
35°C water fun year-round
including beautiful panoramic vistas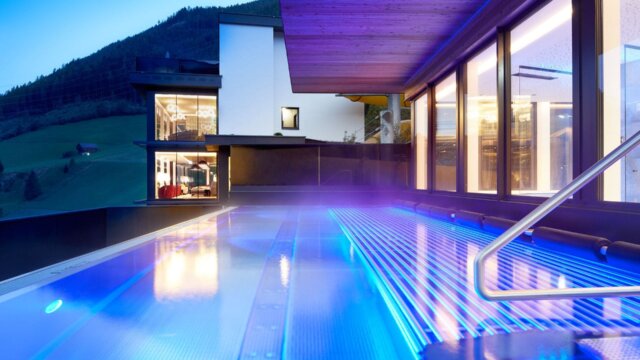 FeRRRari water slide
Unlimited sliding fun for small and large guests in our FeRRRari water slide!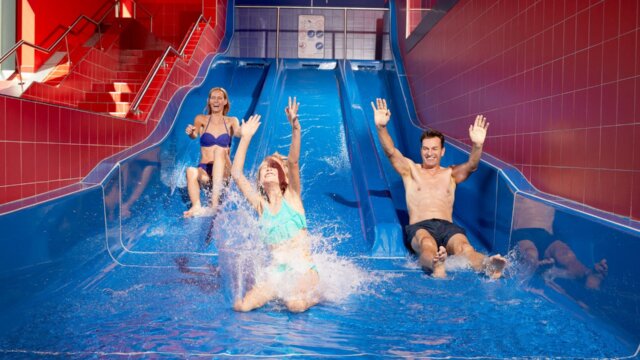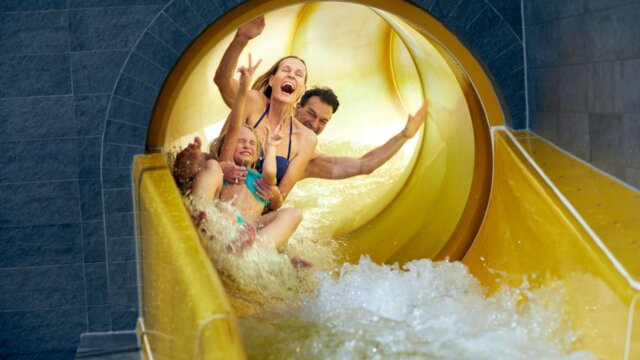 Giant tube water slide
Looking for more water sliding fun? Put our 110-metre tube water slide on your must-do list during your stay!