Indoor & Outdoor Play Areas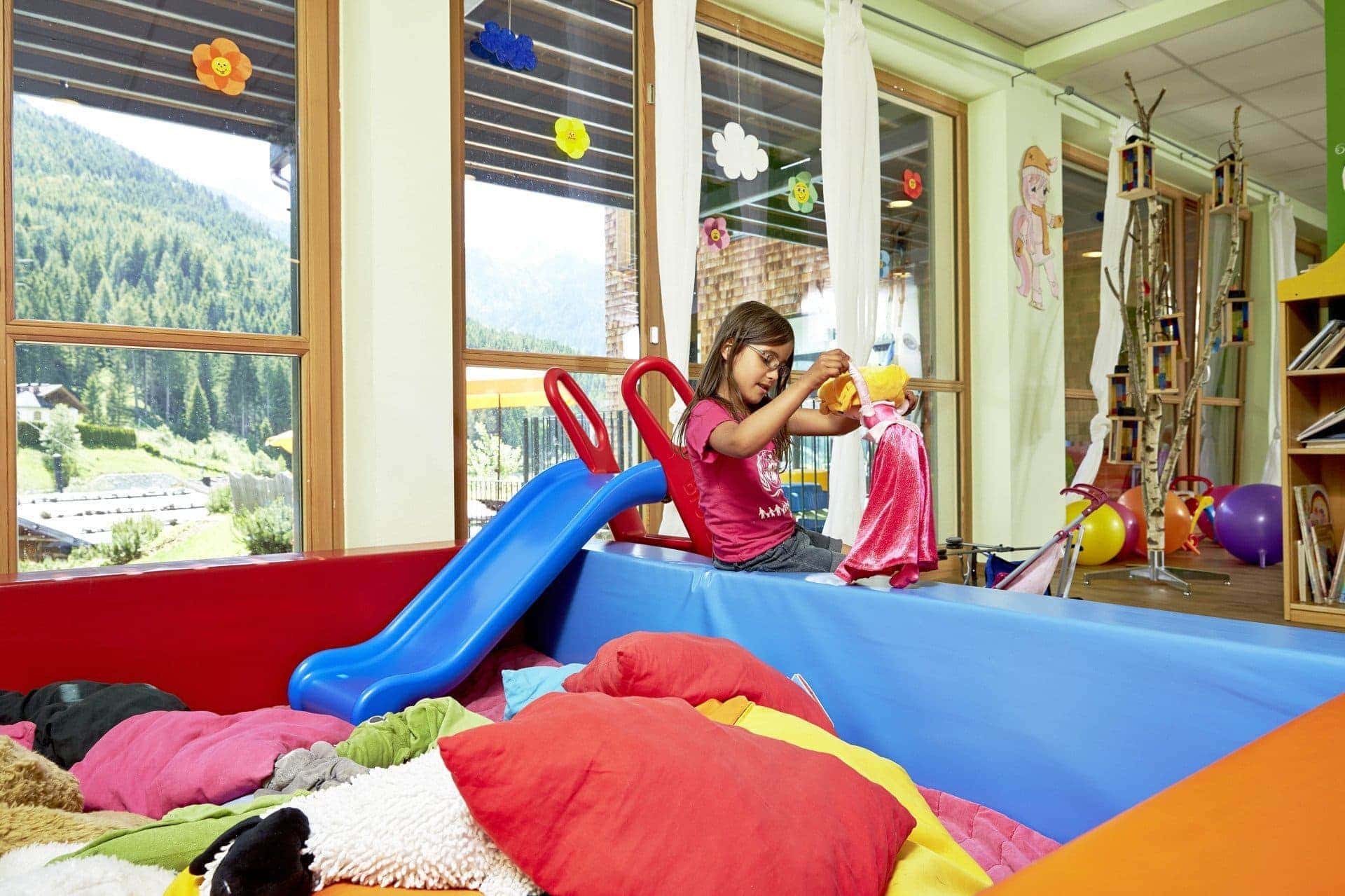 Indoor play area
The children's indoor play paradise offers various rooms for romping around, painting, drawing, playing, relaxing, …
Softplay facilities
Two-storey softplay facilities for climbing and romping around, …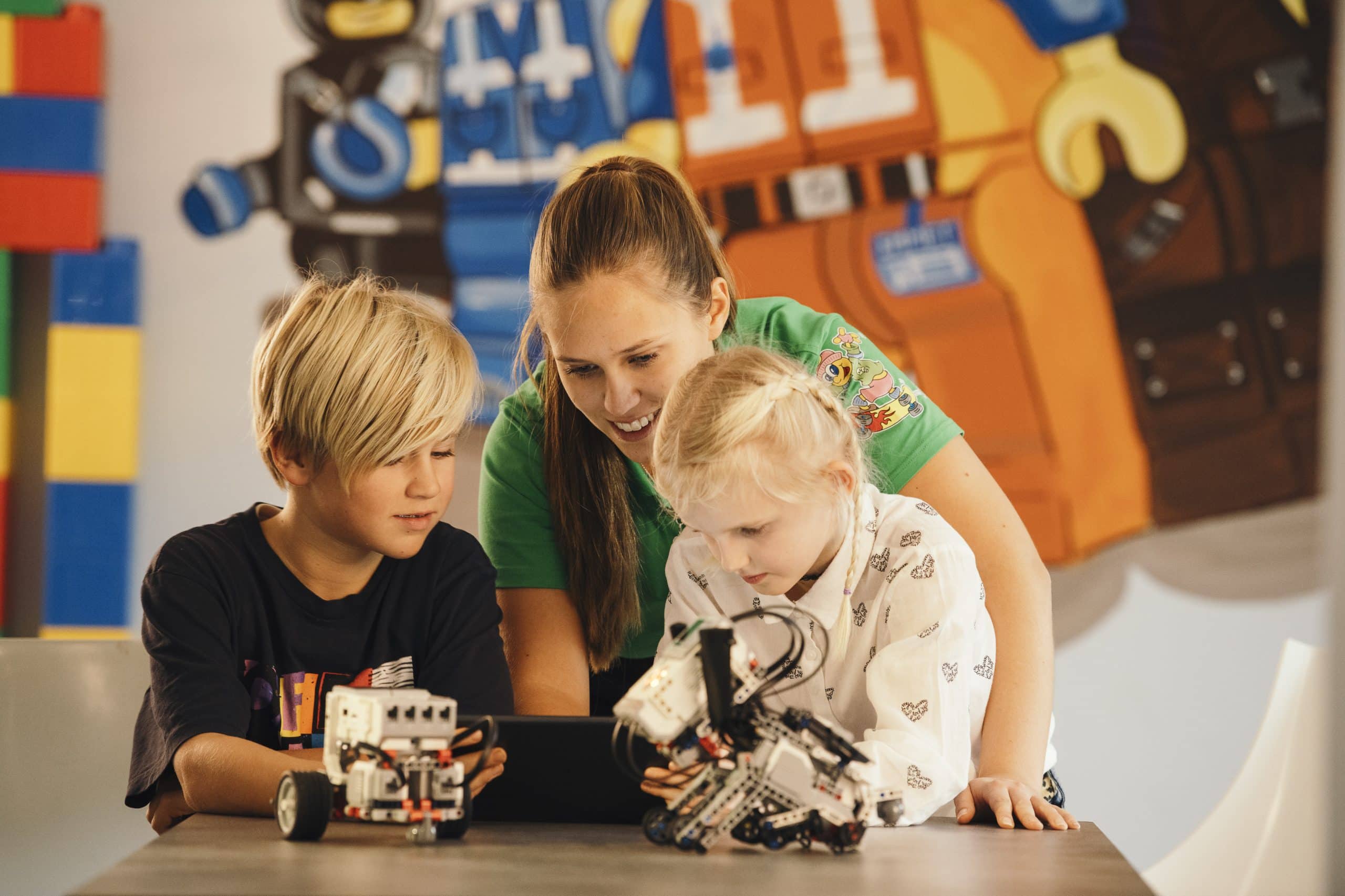 Lego Education
Unique at a hotel! Lego Education is a highlight not only for kids.
Indoor trampoline park
The most exciting jump experience awaits small and large kids exclusively at the Almhof Family Resort & Spa.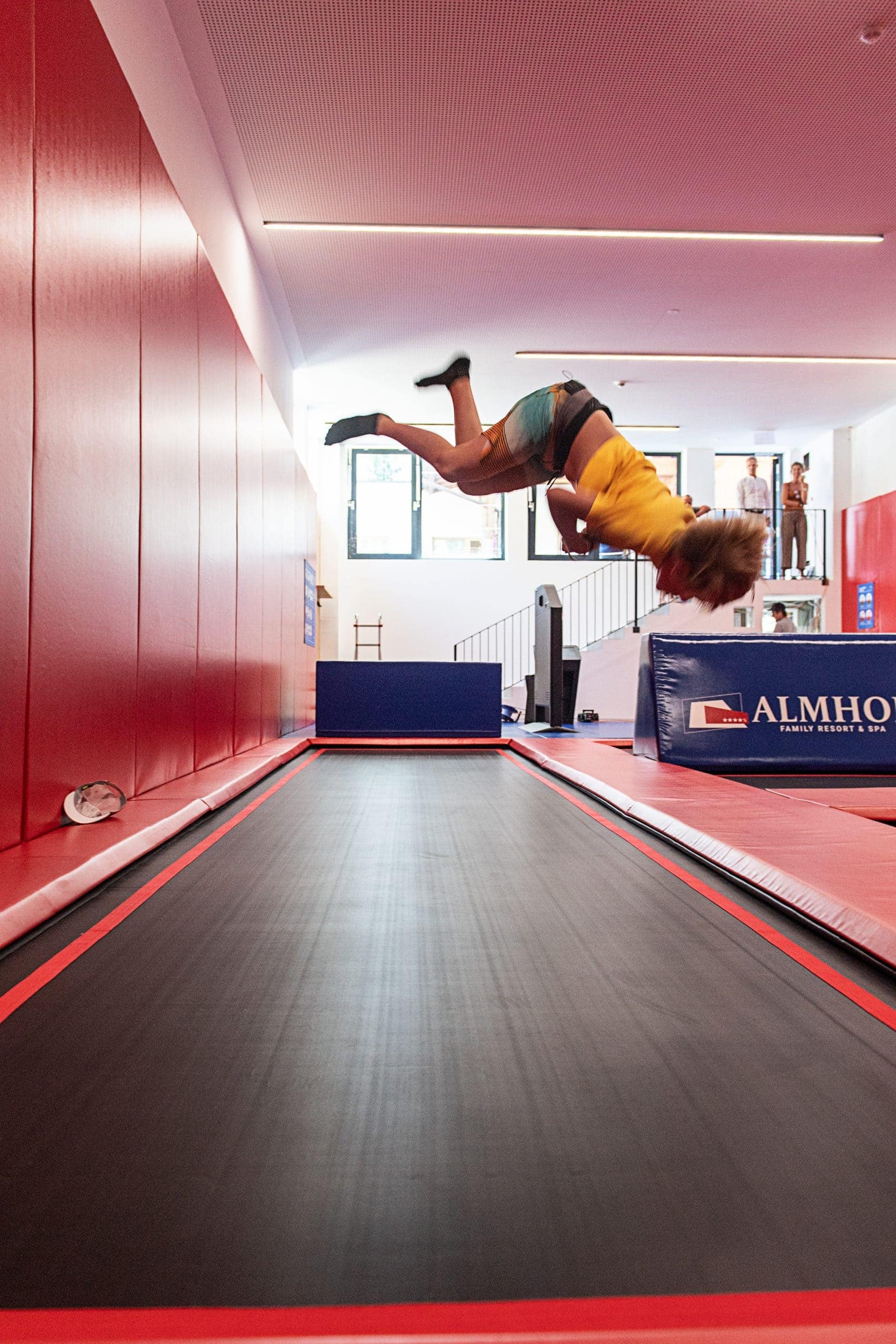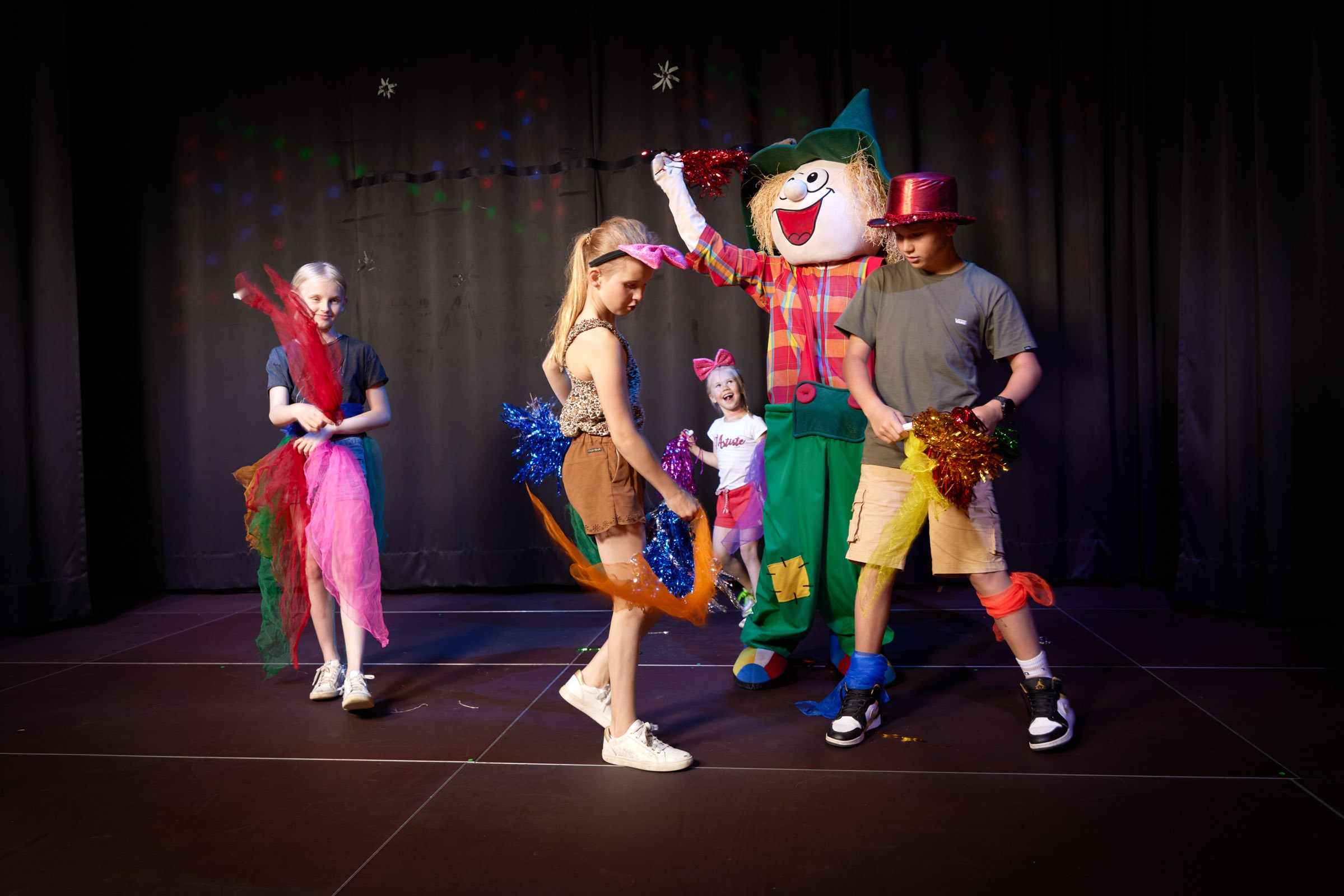 Theatre & show programme
Cinema & theatre… Smiley proudly presents: the Smileyplexx… Indoor entertainment area where children can sit back and watch their favourite movie or cartoon on a cinema-size screen. The Smileyplexx also doubles as a theatre where our friendly staff can lay on games, stage productions games or fun karaoke sessions.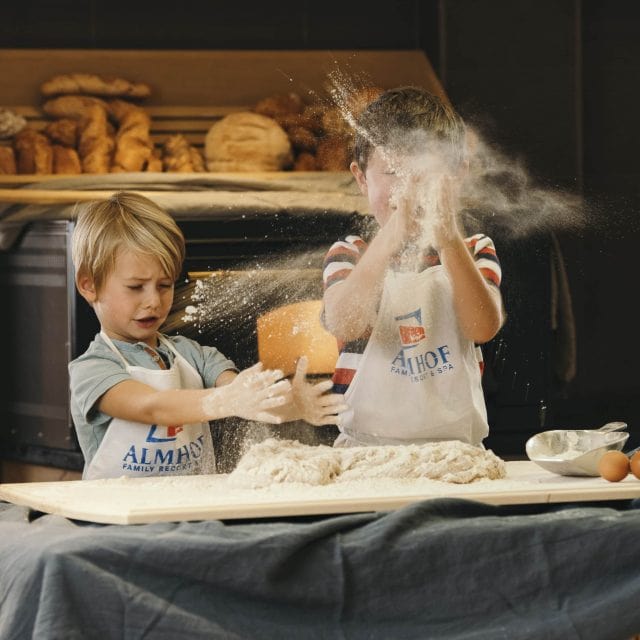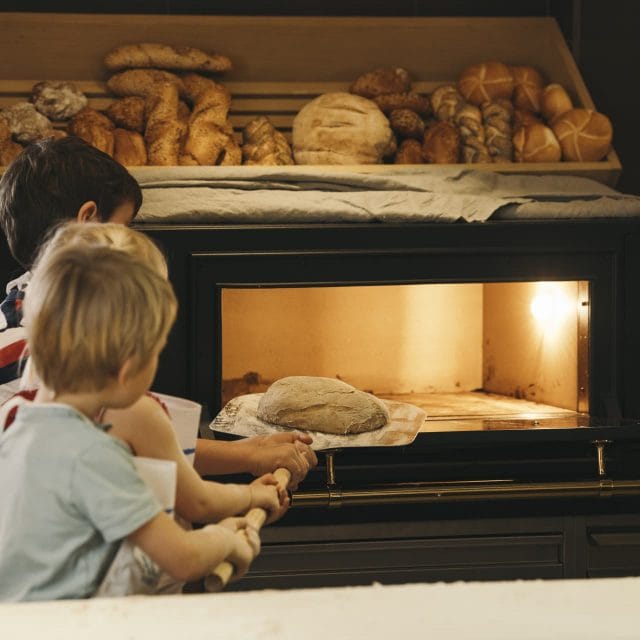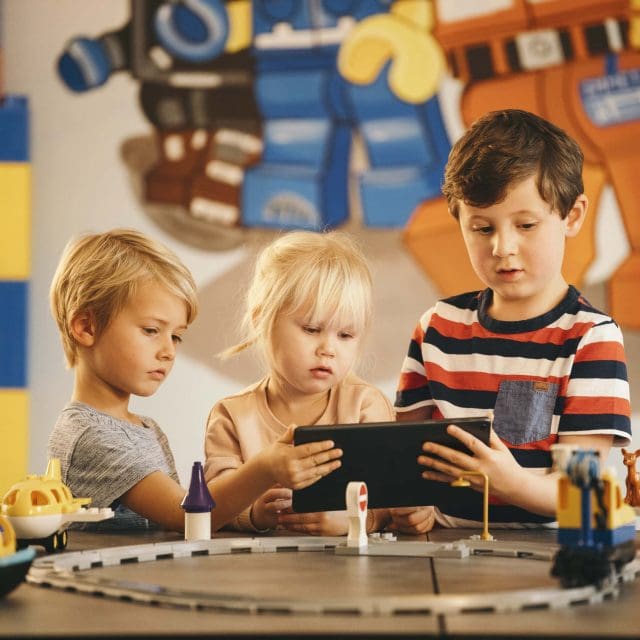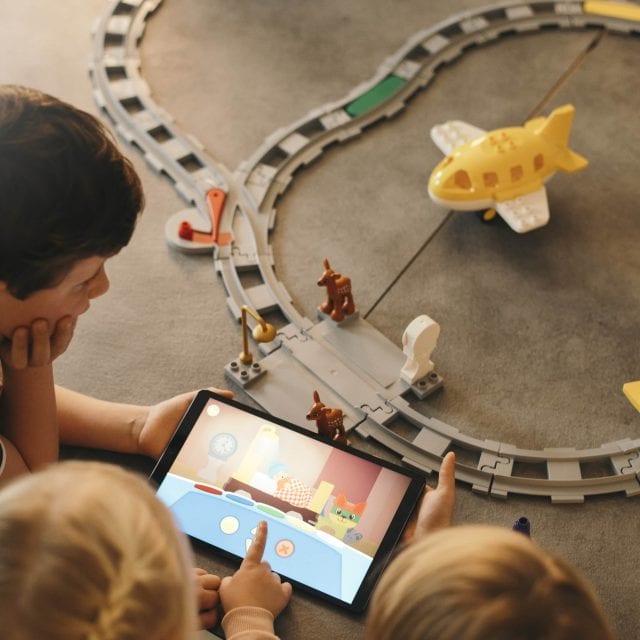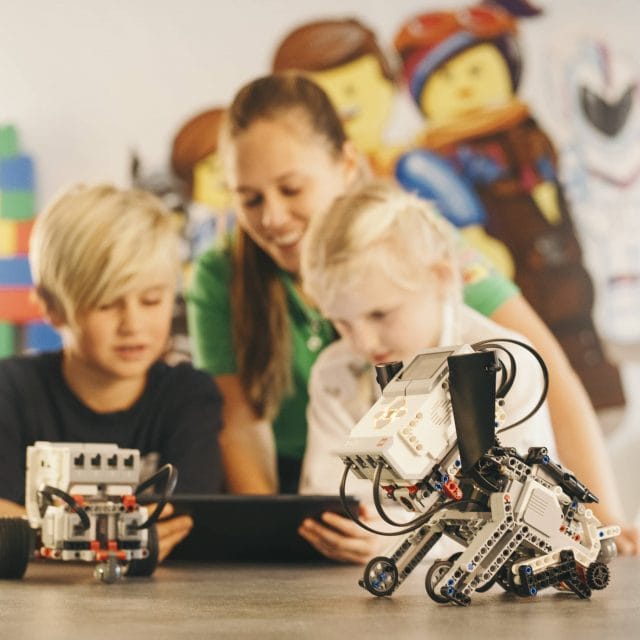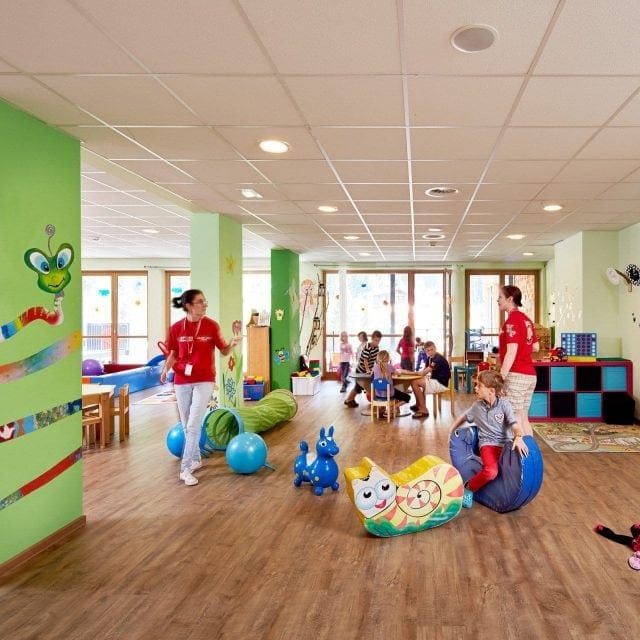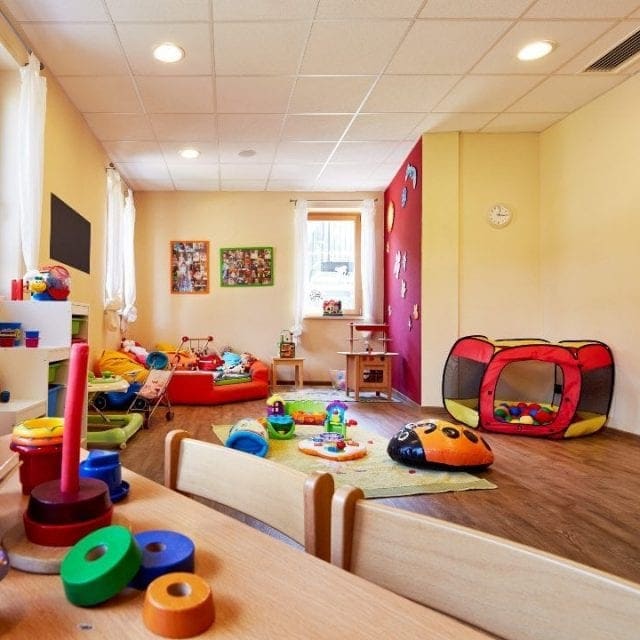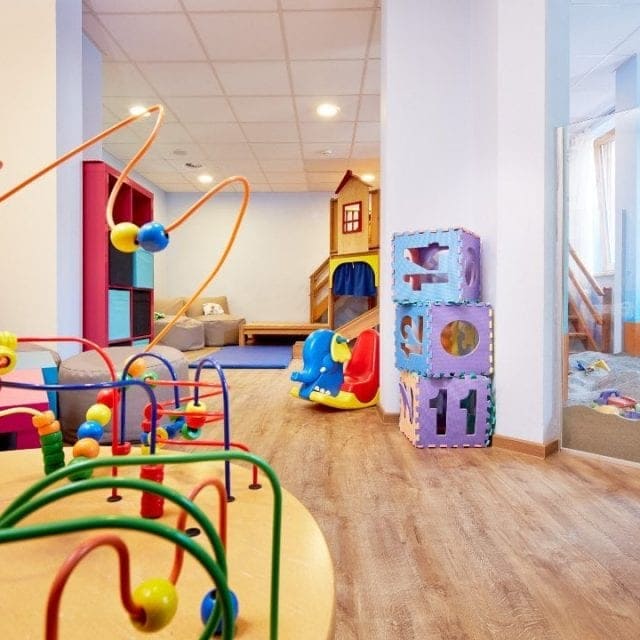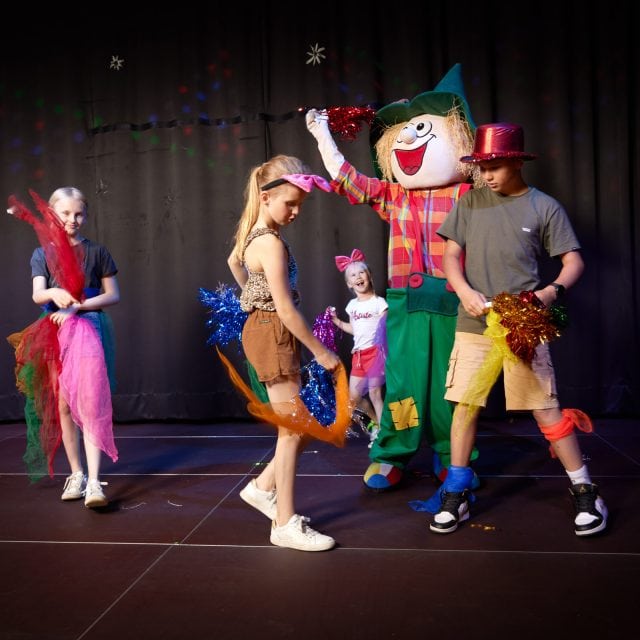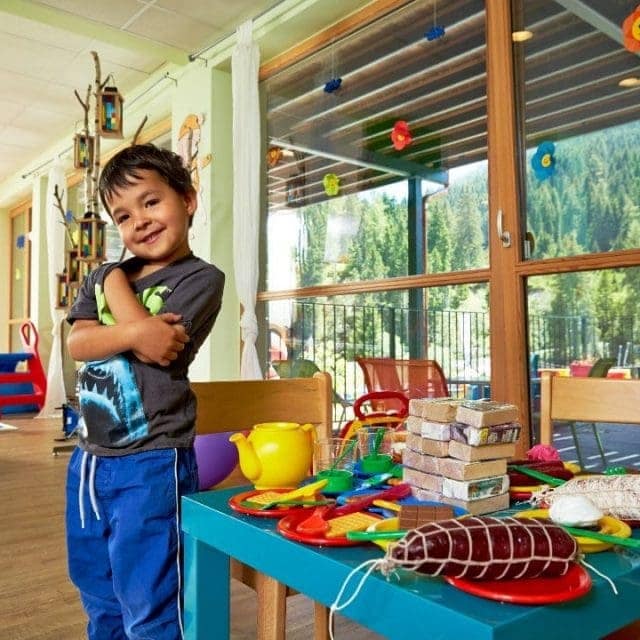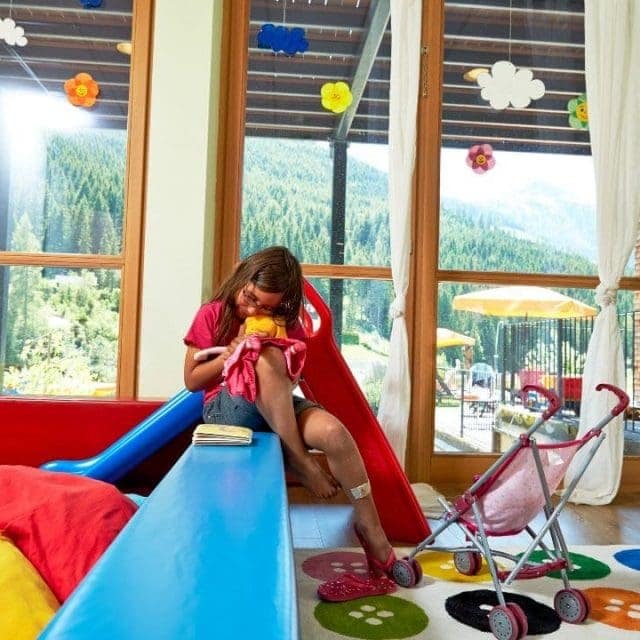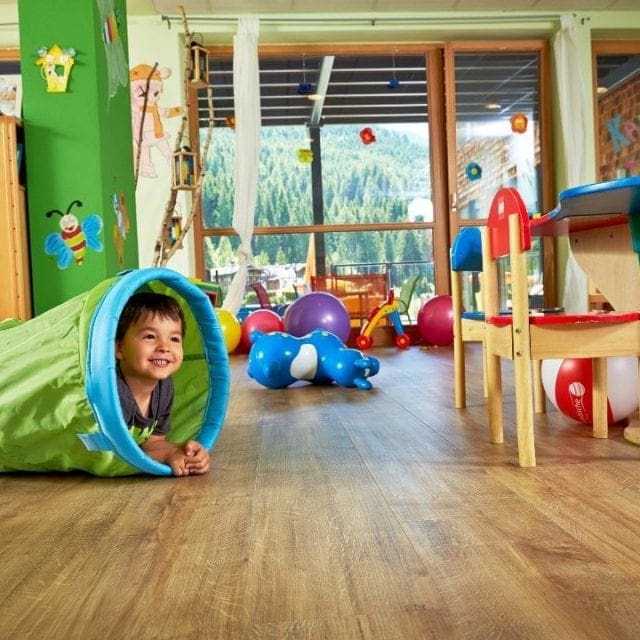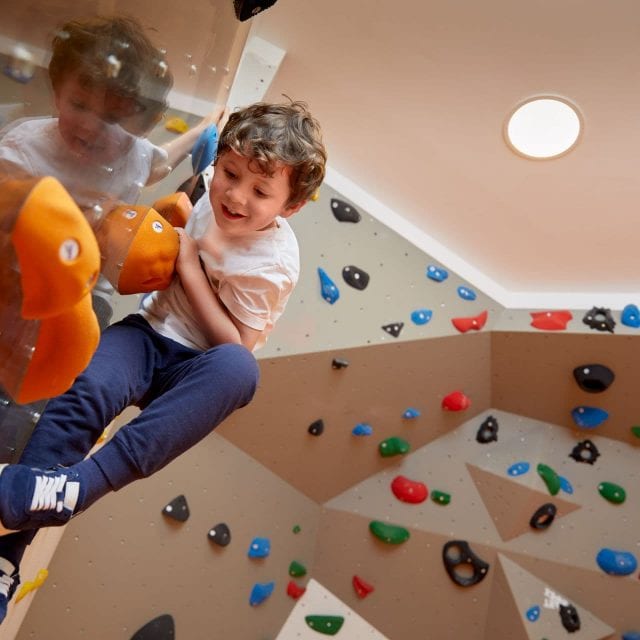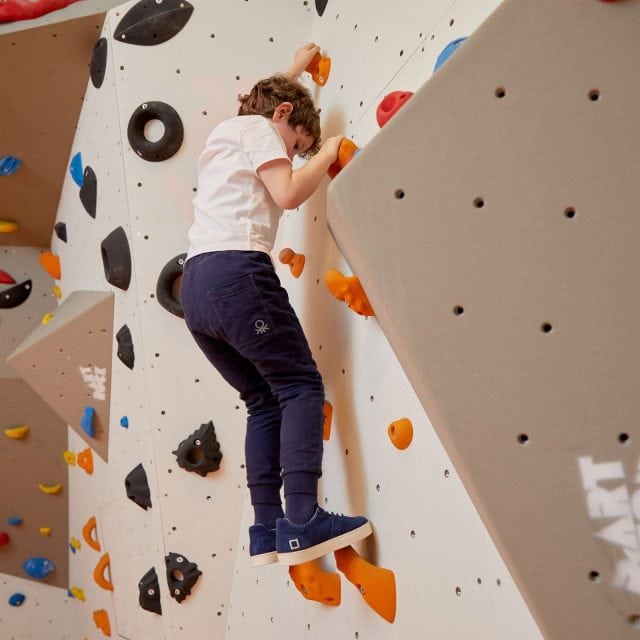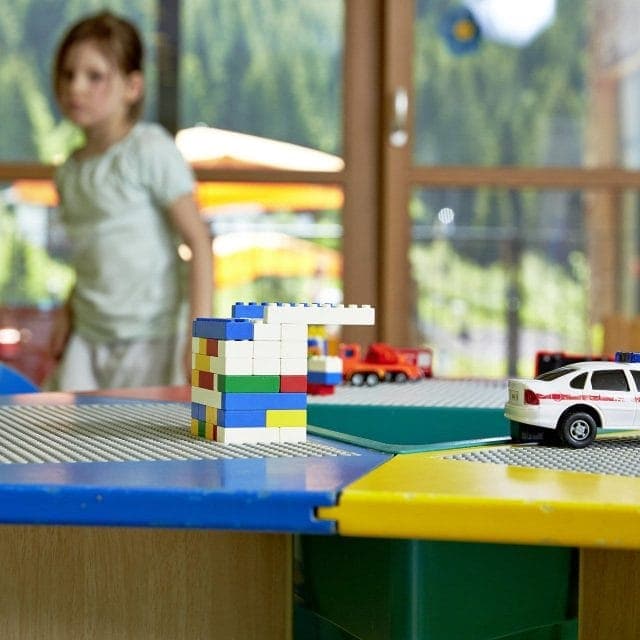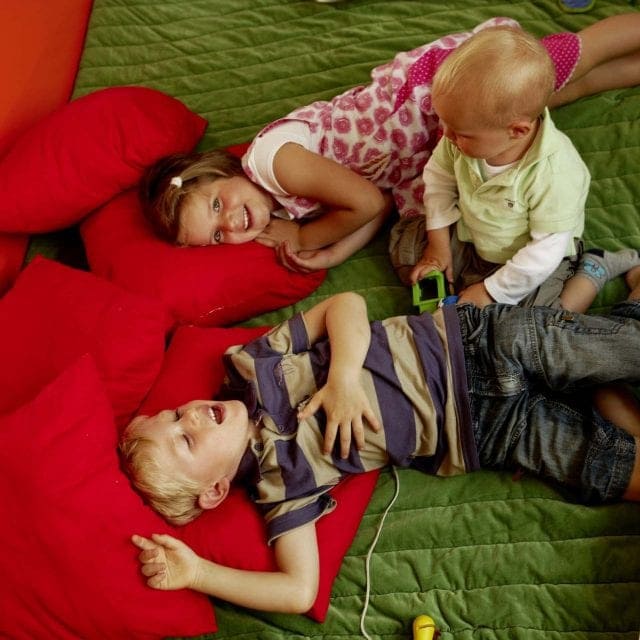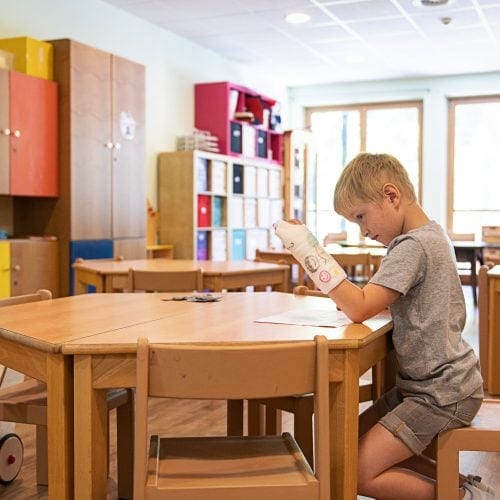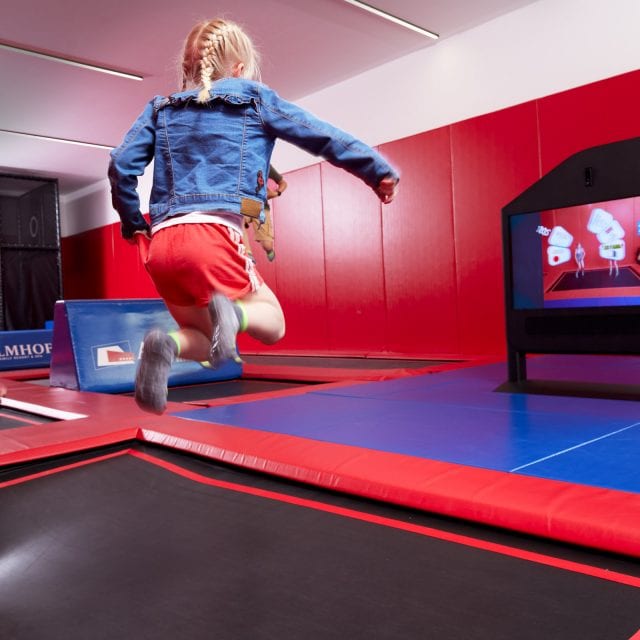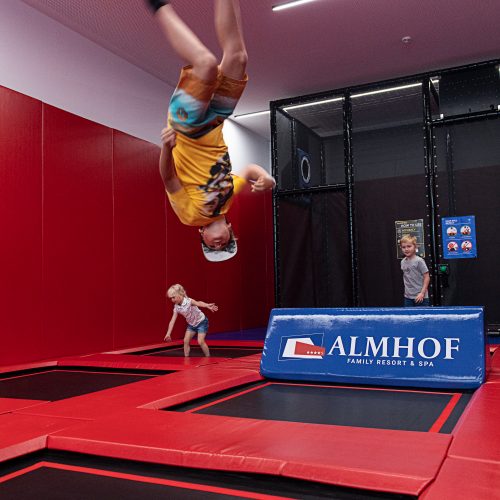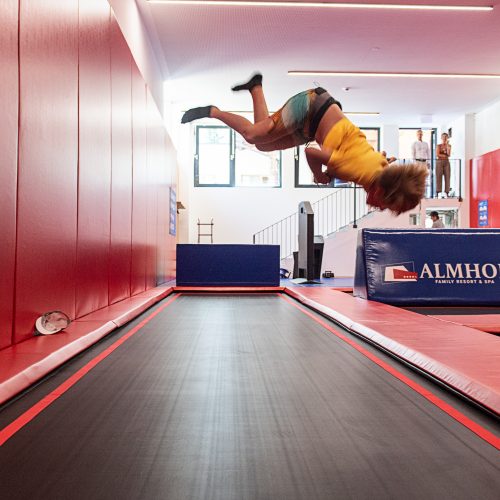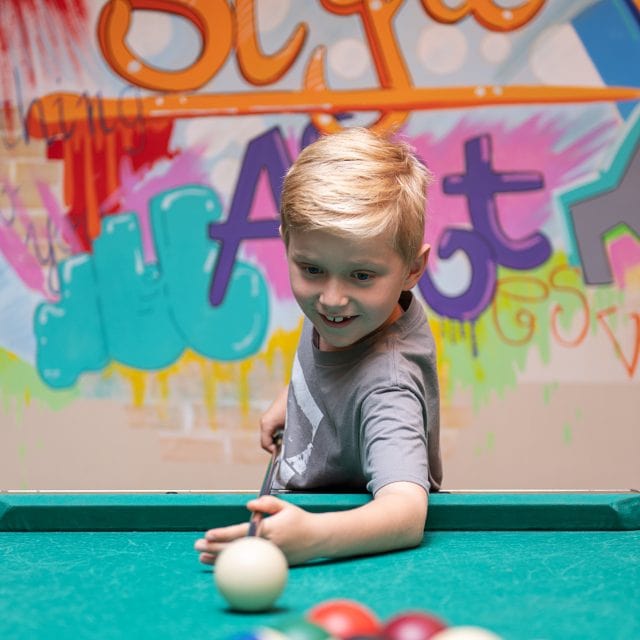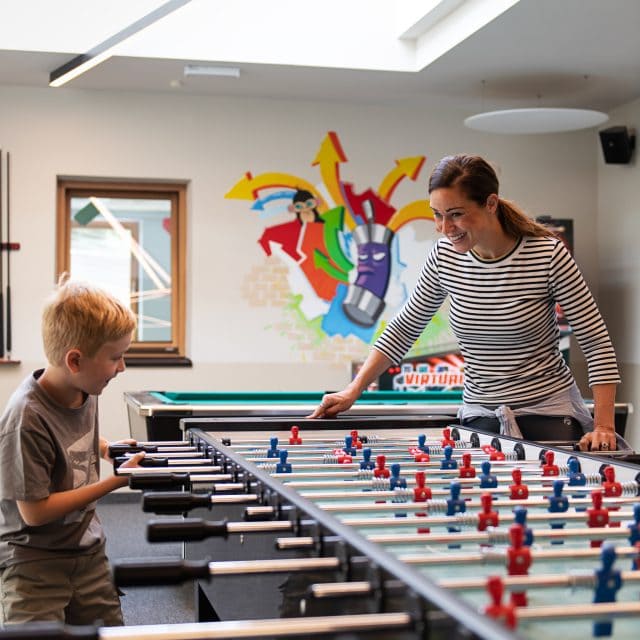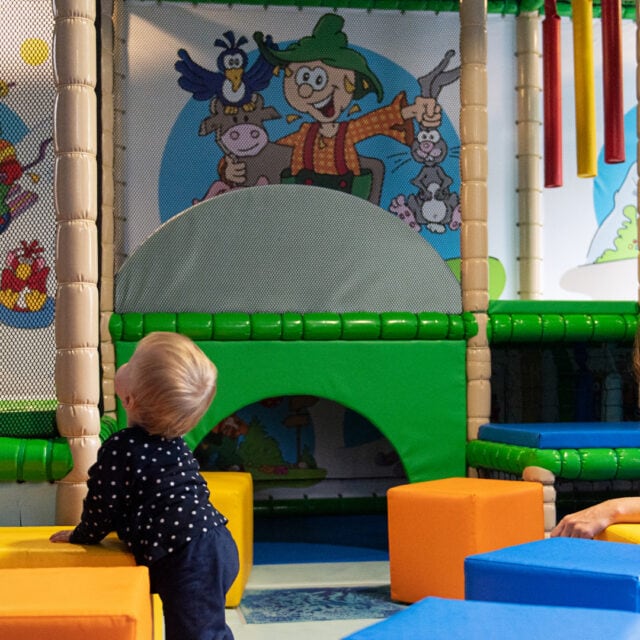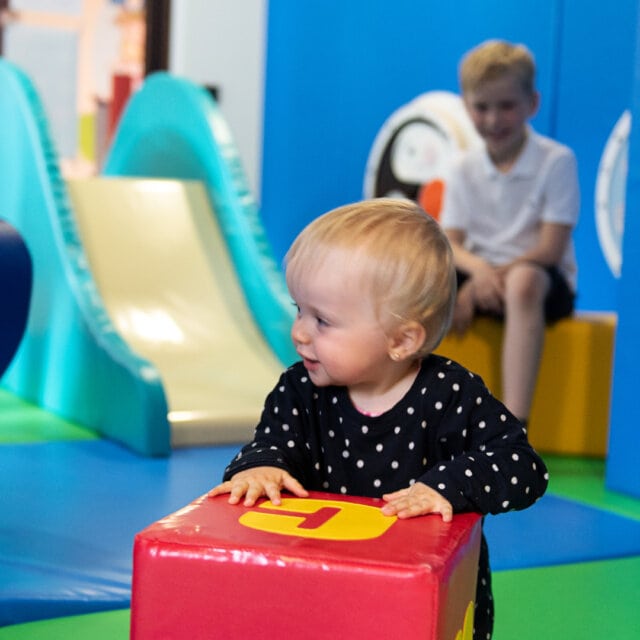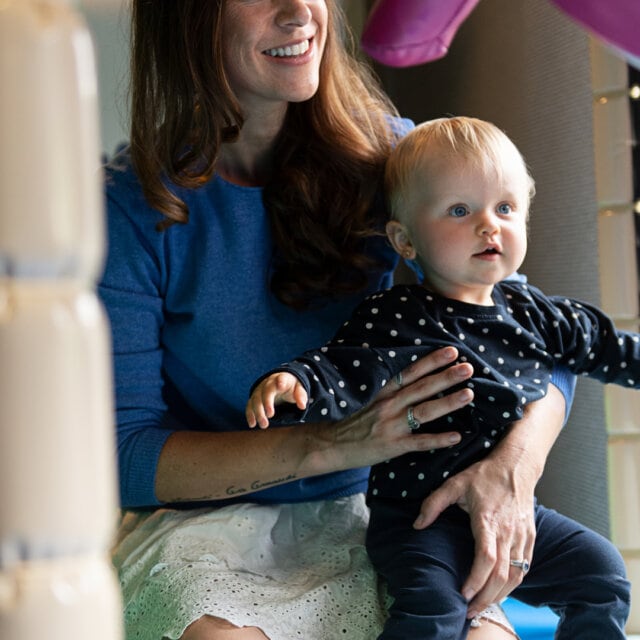 Outdoor adventure playground
Our new adventure playground offers a lot of fun: Trampoline, bouncy castle, go-cart obstacle course, swings, slides, mountain hut, large sandpit, carousel, water games creek and climbing frames.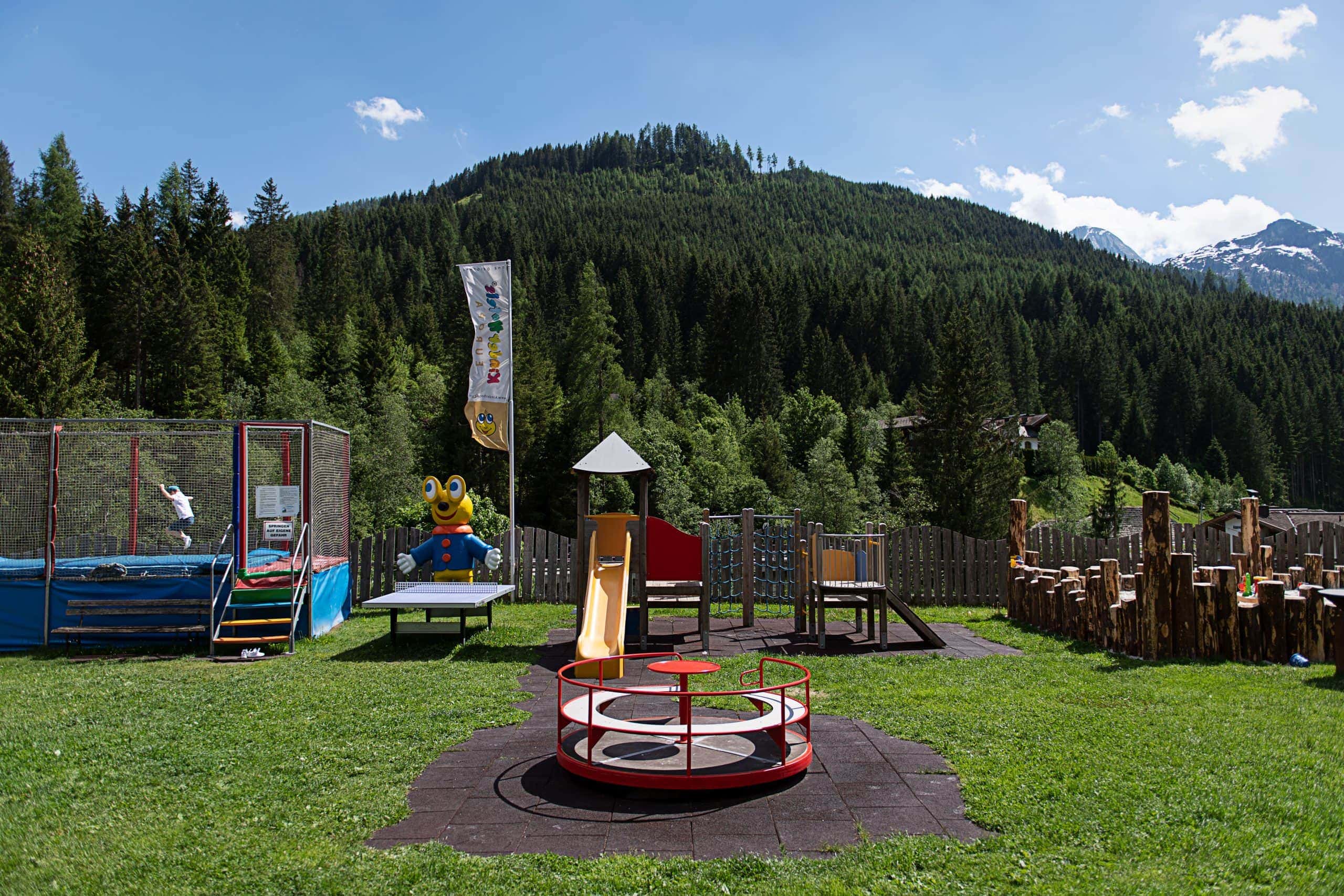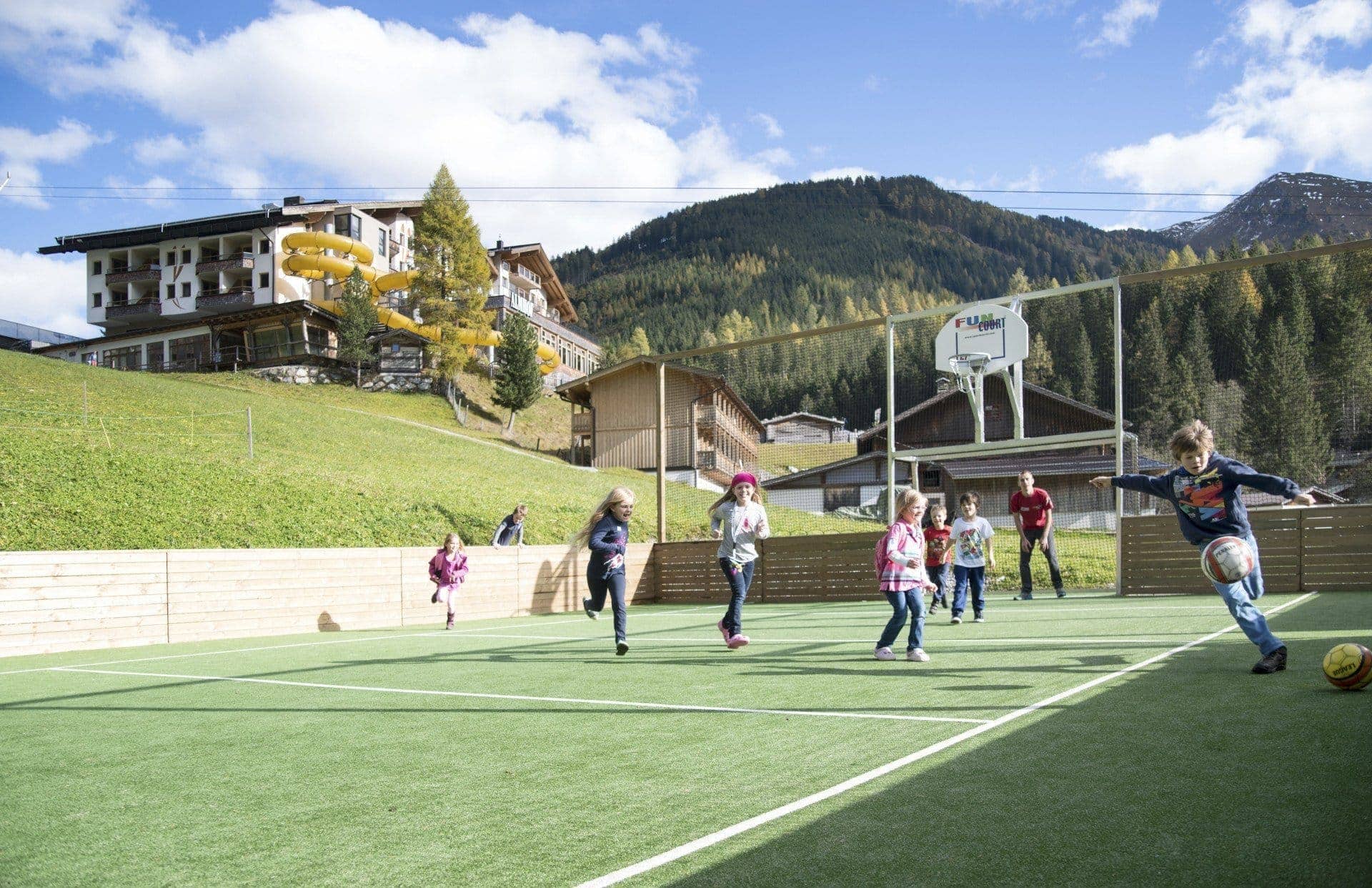 Small football field
The funcourt – small football field has a size of 22 x 11 m and is an ideal field for football and basketball.
Pump track
Pump training is great fun and makes you fit for riding in the terrain! Our new pump track is situated next to the hotel and suitable for mountain biking and all roller sports.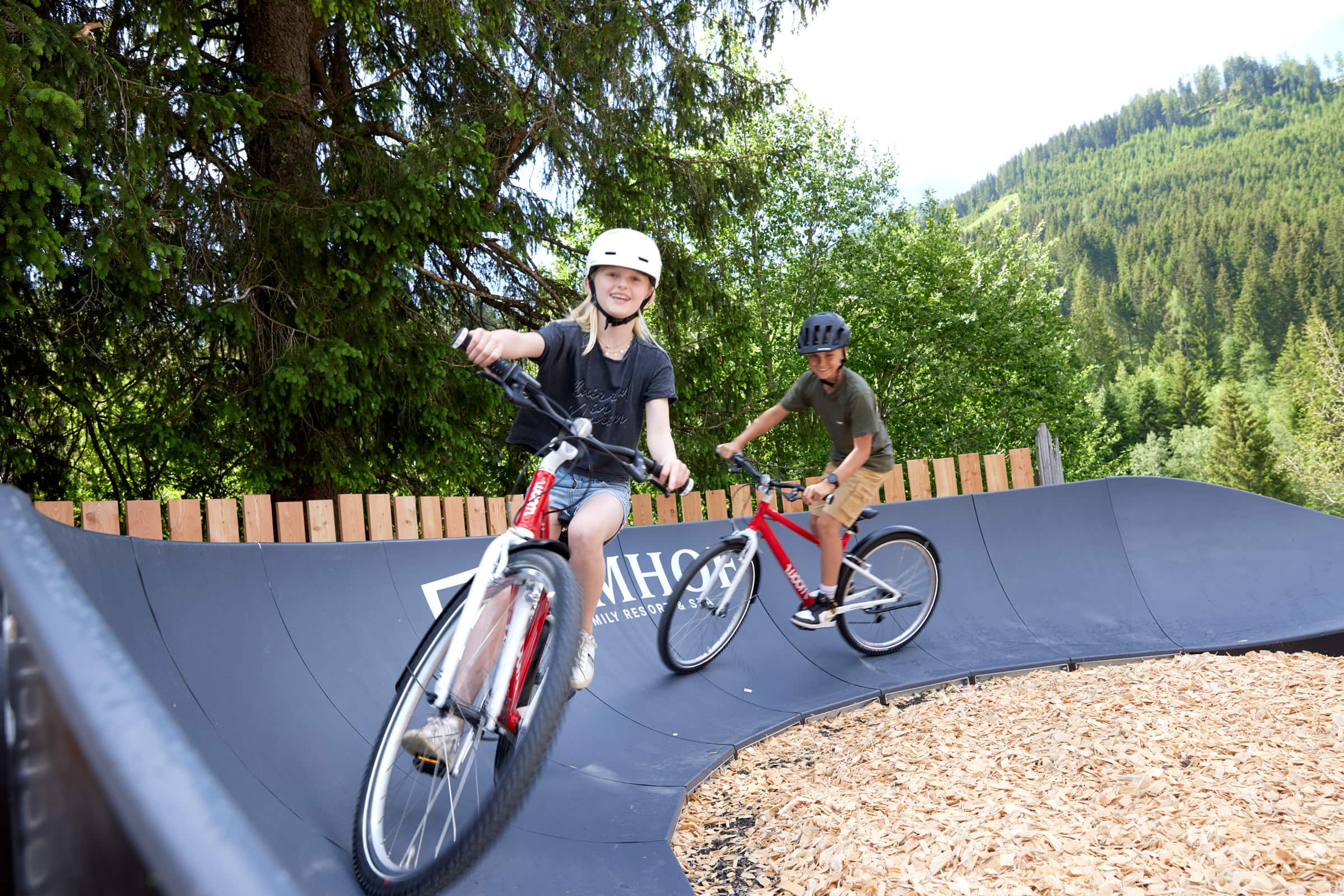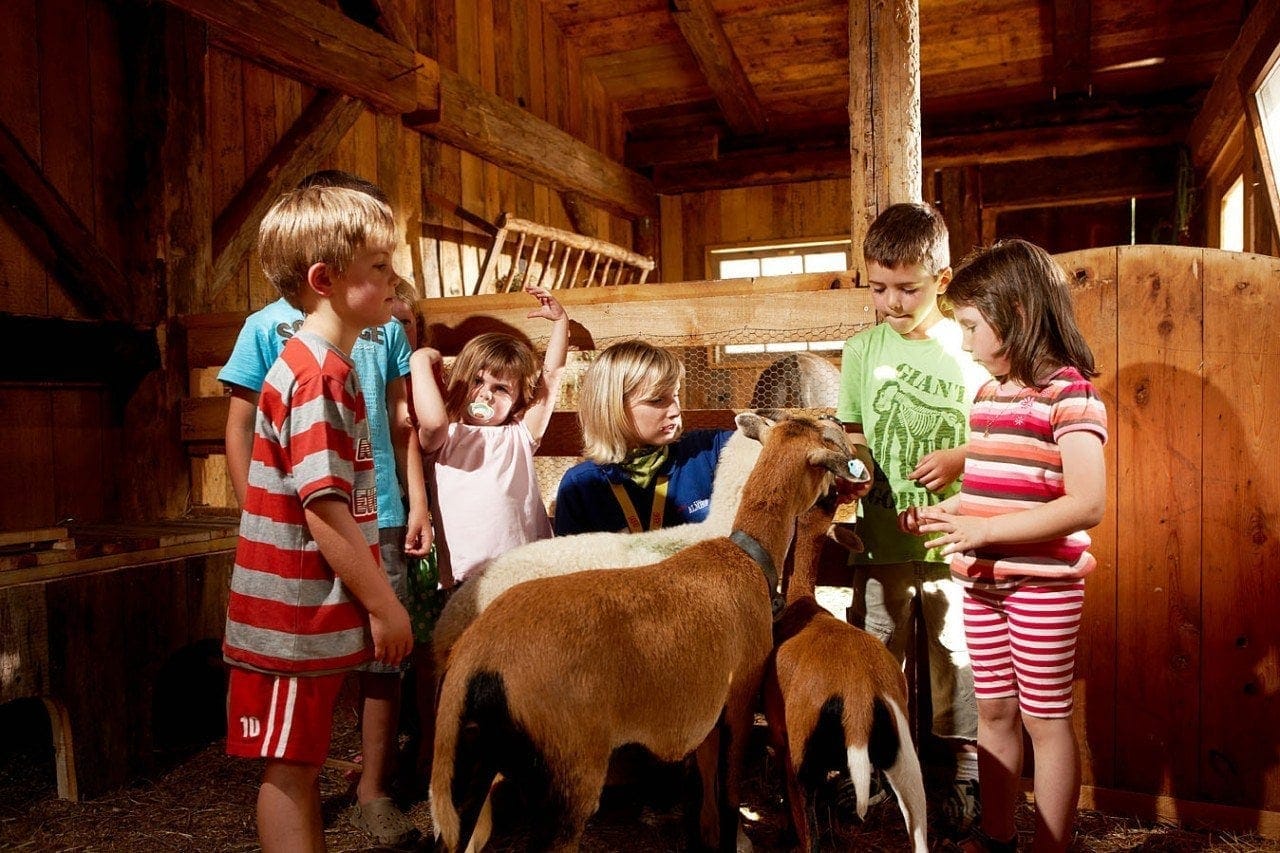 Almost like farm holidays…
…near the main stable and horse stable. In addition to our 20 horses and 3 ponies there are Cameroon sheep Lotti and another 2 dwarf sheep, plus at the present time 8 guinea pigs and 7 rabbits.